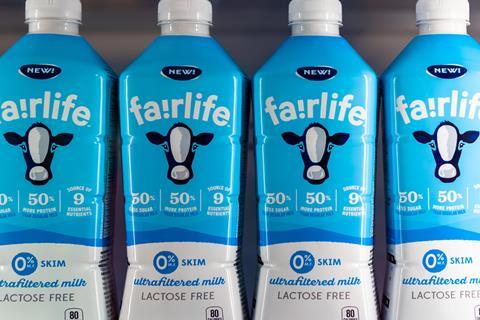 Coca-Cola has played down rumours it is looking to build a milk processing facility in Ireland.

A report in the Irish Farmers Journal last week claimed the soft drinks giant had held a number of meetings with dairy industry officials.

Such a move could ­ultimately lead to the introduction of Coke's Fairlife milk brand in Europe, using Irish milk, the report suggested.
But in a statement, Coca Cola dismissed the report as "purely speculative".
As a "long-standing and significant investor in Ireland Coca-Cola has regular discussions with state agencies and partners to discuss different areas of our business, including our ongoing evolution to become a total beverage company", it said.
The Fairlife brand was established in the US in 2015 as a filtered, lactose-free milk containing less sugar than conventional milk but more protein and calcium.

The product is also sold at a significant premium to standard milk and has since secured major supermarket listings in both the US and Canada, while also expanding production northwards, with the opening of a new factory in Ontario last year.

Coca Cola said it had "no plans" to bring Fairlife to the UK when it trademarked the product with the Intellectual Property Office in 2017.

But with speculation now suggesting it did have plans to expand into Europe, and through Ireland, NFU dairy board chairman Michael Oakes lamented the missed opportunity for UK farmers to work with the brand.

"Uncertainty around Brexit would probably rule the UK out for this kind of initiative at the moment, which is unfortunate, as we have a great milk pool and customer base."