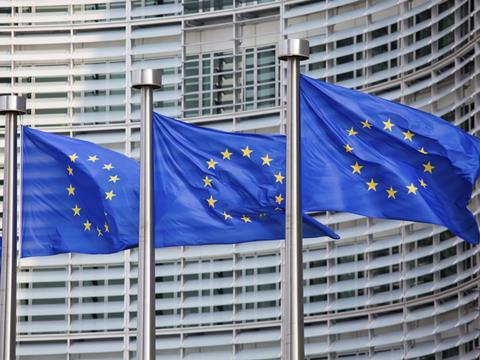 A European Court of Justice ruling against German company Tofutown should serve as a warning for UK dairy alternatives brands, a legal expert has warned.

The ruling, published yesterday, came after a German dairy association launched a court battle to stop vegetarian and vegan food manufacturer Tofutown from marketing products such as 'tofu butter' and 'veggie cheese', arguing it was breaking EU laws that prevent purely plant-based products from being marketed with designations such as 'milk', 'cream', 'cheese' and 'yoghurt'.

In its defence, Tofutown claimed consumer understanding of those product designations had changed considerably in recent years, and stressed it only used them in association with words clarifying their plant-based origin.

The regional court referred the case to the ECJ, which concluded that under existing EU laws, the designations could not be used for plant-based products, even if used with words that clarify their origin.

The Vegan Society dismissed the court case against Tofutown as a "desperate move" to restrict the marketing of vegan products.

"The Court's ruling follows concerns over customer confusion - but realistically speaking, how likely is it that someone buys a carton of soya milk and thinks it's dairy milk?" said spokeswoman Dominika Piasecka.

"As customers are increasingly moving away from eating animals, the demand for vegan products is rapidly growing, with over half a million vegans in Great Britain now."

However, food-labelling lawyer Katie Vickery, a partner at Osborne Clarke LLP, warned the ECJ ruling should serve as a warning to dairy alternative brands that EU rules around product descriptors would be enforced "strictly" despite developments in consumer understanding.

"Food manufacturers have been cautious, but where they may have felt the rules had become more accommodating, this case says those product designations have to be strictly applied and there isn't much wiggle room," she added.

If the ECJ case prompted UK dairy groups to bring similar actions against dairy alternatives brands, regulators here would likely take the same strict view, warned Vickery.

However, she pointed out the rules on product designations - which apply under the EU Common Agricultural Policy - could be up for debate in the wake of Brexit.

"Brexit does present an opportunity for the UK to take a different stance in the future that would create a more open environment for food companies to present these types of products to consumers," she added.
The NFU welcomed the ruling, with dairy board chairman Michael Oakes stating it was "clear" that the use of "milk, cream, butter, cheese or yoghurt' to market and advertise plant-based products, such as soya milk, is, in principle, prohibited under EU law".
He added: "The NFU has long called for clarity in labelling for products marketed as dairy alternatives. It is important that consumers are not confused or misled and we expect the UK supply chain to act upon this ruling in the marketing of these products where applicable."