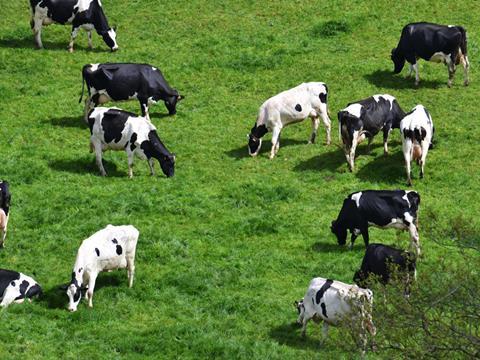 British dairy farmers have to get their cost of production down to no more than 27 pence per litre in the long term, as efficiency and cost control become ever more important to survival in the UK dairy sector.
That is one the key predictions made by HSBC in its Forward Planning 2016 report, published this week with farm consultants Anderson.
At present, farmers put average cost at about 30-32 ppl, with the most efficient coming in at 26.5ppl and the bottom 25% producing at 35.5ppl [AHDB Dairy].
HSBC believes this has to come down to allow producers to better cope with global volatility and fluctuation in milk prices.
"Producers will need to remain focused on costs, producing at 27ppl or less," the bank said in its forecast. "They will also need to produce milk ­targeted to their specific milk contract, with an emphasis on high standards, to ensure they continue to meet processor requirements and remain sustainable for the long term."
Producing at that level will be difficult for some, and as many as 1,000 UK dairy farmers could exit the sector over the next 12 to 18 months, according to the report. Those left behind, however, would be "more efficient and sustainable" and could benefit from changing market dynamics following the Dairy Crest/Müller deal, which could tip the balance of power back in favour of producers.
Predicting 2016/17 would be "a year of change" for the UK dairy industry, HSBC also warned the coming winter would be especially challenging for farmers given current low farmgate prices.
"Cashflow will be challenging and many will need an increased overdraft facility and/or capital repayment holidays," it said. But there would be some relief in the form of lower feed, fertiliser and energy costs.
Commenting on the year ahead for UK farming more generally, HSBC's head of food and agriculture, Allan Wilkinson, said: "The UK's farming industry is going through a period of enormous challenge caused by the low, and unprecedented, level of commodity prices at farm level." Many farmers were coping with volatility by "battening down the hatches" but they should also focus on securing better contracts with their customers, he said. "Agriculture is seen as the final back stop for volatility, and some are asking if that is fair and reasonable."