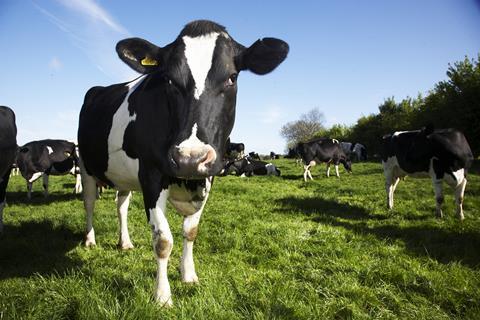 Trade association Dairy UK has called on the government to support its new export strategy.

The strategy identifies a raft of actions and recommendations that will help the UK dairy industry's export performance.

Some of these actions are for the dairy industry to take forward particularly in relation to efficiency, innovation, food safety, skill and environmental credentials. However, it also wants the government to help remove unnecessary cost and complexity in the certification process; improve inspection practices and create a 'one-stop shop' for exporters to provide the information and services they require.

"Our new export strategy will help steer our industry in the right direction and our efforts will need strong support from government and its agencies to address trade barriers and unlock new opportunities," said Dairy UK chairman David Dobbin.
"Other dairy exporting countries have followed successful paths and set interesting examples in terms of industry-government cooperation to foster growth and develop exports," added Dairy UK CEO Judith Bryans. "We can learn from these experiences and ensure the UK has efficient and cost-effective systems that support export growth while preserving consumer confidence in the safety and quality of UK dairy products."
"We have already increased our share of global trade in recent years but there is scope to do much more," she added. "To meet our goals, we need to take stock of and showcase how well the UK dairy industry is doing in terms of innovation and promotion, skilling our industry for the future, food safety and environmental credentials. Getting all of these elements right is essential in a highly competitive export market."

Farming minister George Eustice said: "Exports are a crucial part of growing and strengthening the dairy industry and a key part of our plan is to see new markets opened, so that the sector can become more resilient, competitive and profitable."