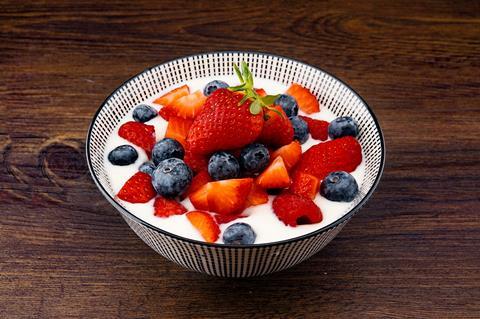 Health marketing from yoghurt brands is effective at bringing consumers into the category, but is not converting existing shoppers to health-focused brands, new research has claimed.
A study by data company ViewersLogic – which analysed the marketing efforts of Activia, Actimel, Yeo Valley and Müller from May 2021 to April 2022 – found that while health-based marketing created new yoghurt consumers, it was less effective at making current yoghurt shoppers change brand.
Despite this, of the brands analysed, Activia and Actimel had the strongest uplift from TV, indicating a generally good responsiveness to health-based messaging, ViewersLogic said.
This was indicative of wider trends, revealed in The Grocer's most recent yoghurt category report, which showed active health sales in the sector were up 13.9%, growing faster than the wider category.
"Supporting the health of consumers is a top priority for our Actimel and Activia brands, which particularly cater for consumer needs around immunity and gut health," said Tom Hickton, dairy category marketing director at Danone UK & Ireland. "We're pleased to see our brands had the highest uplift and strong ROI on our TV advertising, suggesting that our health messaging really resonates with consumers looking for nutritious yoghurt options for themselves or the whole family to enjoy."
The ViewersLogic research also revealed that the more ads that consumers were exposed to from a specific brand, the more likely they were to buy only from that brand – demonstrating that TV advertising increased sales and brand loyalty, it suggested.
Additionally, the study showed that people who purchased a lot of yoghurt were more susceptible to TV advertising by yoghurt brands, requiring fewer exposures before converting.
And when it came to return on investment, Müller performed best, generating £3.96 for every £1 spent, which ViewersLogic suggested was due to the fact that the dairy giant had the highest baseline of sales.
"Seventy-eight per cent of adults eat yoghurt, so when it comes to our marketing we need to be able to communicate our messages to a wide range of audiences, using different forms of media," said a spokesman for Müller Yogurt & Desserts.
"With regards to TV advertising, both Müllerlight and Müller Corner have featured on TV throughout 2022, and Frijj is now back on screens for the first time since 2018," he added.
The brand that performed the worst for TV efficiency was Yeo Valley, which only made 40p in return for every £1 spent on TV marketing, the research claimed.
This was the lowest acquisition rate. A spokesman from ViewersLogic suggested this was, in part, because it "had by far the smallest campaign in the selection, indicating a certain level of activity is necessary to cut through and reach effectiveness".
In response, a Yeo Valley spokeswoman said: "As the UK's largest organic dairy brand, we have a significant number of SKUs that allows us to cater for a broad range of occasions, health options and demographics. Our recent TV focus for this period was on a specific new product launch, which has affected these sales positively."