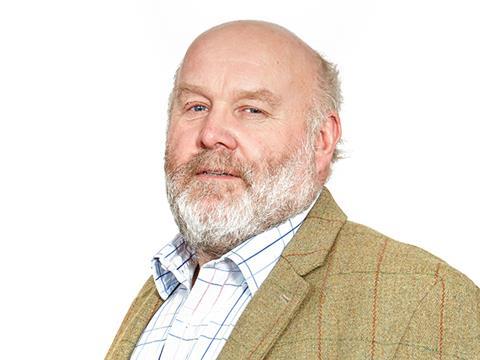 Ousted Arla director Jonathan Ovens has vowed to fight his dismissal after his membership of the dairy co-op was unceremoniously terminated this week amid claims of "serious failings in corporate governance".

The Wiltshire-based dairy farmer has been a high-profile member of the Arla co-operative for more than two decades. In recent years he has been particularly visible over the topic of milk pricing and in supermarket negotiations.

Ovens was one of two UK representatives on the main Arla Foods amba co-op board. He was also joint chairman of UK Arla Farmers (UKAF) - the governing body for the dairy giant's UK farmer base - and Emerald Debtco, an independent financial vehicle that enabled Arla farmers to secure loans to buy into the Arla amba co-op.

However, Ovens' membership of the dairy co-op was terminated this week by the UKAF board, amid concerns about his role as Emerald Debtco chairman. This had led to a "loss of confidence" in Ovens that was "prejudicial" to the interests of the Arla co-op, said UKAF's other joint chairman, Johnnie Russell.

"This regrettable step has had to be taken as a last measure in a protracted process to resolve issues of corporate governance within Emerald Debtco," said Russell in a statement.

The business has now ceased trading and is currently under investigation by HMRC over what the company's annual report described as the "correct treatment of taxes and National Insurance contributions in relation to payments for expenses made to current and former directors".

But in an escalation of the row, Ovens has claimed some members of the co-op have had a hidden agenda against him and "abused" UKAF's own democratic structure by ousting him.

Speaking to The Grocer, Ovens denied any wrongdoing from his leadership of Emerald Debtco and said he was "disappointed" Arla had decided to publicise the dispute and the manner of his dismissal this week. He also bemoaned that "we weren't able to deal with this in-house and behind closed doors".
Legal action
Ovens added: "I'm assuming Arla will have contacted all of their customers and the big retailers about this, so my wish is still that this will be resolved in a manner which doesn't damage the Arla name."
But he said he planned to fight the dismissal and was considering taking legal action.

"The dispute revolves around salaries and bonuses paid to the directors of Emerald Debtco, which went through an independent remuneration committee and was passed and agreed by district chairmen and the vice chairman of Emerald Debtco," he said.

"This goes back to 2014, and also involves some corporate hospitality in 2013 and 2015, which was agreed by the auditors and put in the accounts for what it was," Ovens added. There was "nothing cloak and dagger" about the corporate entertainment, he insisted.

The HMRC investigation had cleared Ovens of any wrongdoing into the payment issues, he claimed, though it was still looking into two corporate hospitality queries.

"But on the basis there were farmers, Arla commercial staff, customers and industry stakeholders at both events, if that's not deemed to be legitimate corporate hospitality at major sporting events, there's going to be a lot of empty seats in the future," he said.

Ovens said he had been "got rid of" in an undemocratic manner in a bid to resolve the dispute. "I've had my family membership of Arla cancelled as a way of getting rid of me, because if you're not supplying milk you can't be a representative," he added. "The democratic structure of UKAF wasn't used correctly. If the UKAF forum said it didn't want me to represent them I would abide by the decision of the proper democratic organisation."

But instead, Arla had gone "round the back door and cancelled my membership", he said.

An Arla spokeswoman declined to comment further on Ovens' claims. However, she stressed he had been offered a direct contract to supply his milk to UKAF, whose board is now discussing "what steps are required to fill the open position".