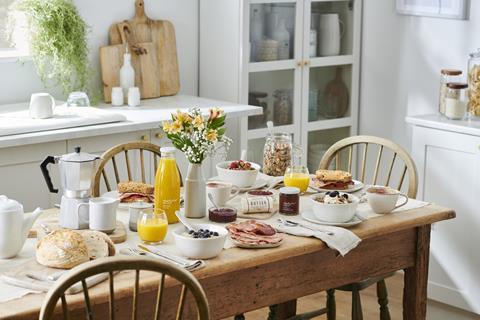 Müller's Milk & More has partnered with Daylesford Organic to bring some core items from the brand's range to customers' doorsteps.
Products from the Cotswolds-based company will be available from 29 May for Milk & More customers.
Customers will be able to choose from a selection of SKUs ranging from fresh products to indulgent treats.
The selection includes all the breakfast essentials, lunchtime "real meals" (soups and broths), yoghurts, a wide selection of juices and, small batch cakes for a teatime treat.
Milk & More CEO Patrick Müller said the partnership represented a "milestone" for Milk & More and had been built on the pair's shared ethos and a commitment to sustainability.
"Together we can bring the taste of sustainable farming, straight from Daylesford Organic farm, directly to our customers doors, powered by our impressive fleet of 500 electric vehicles – one of the largest of its kind in the country," said Müller.
The first Daylesford Organic farm shop opened in 2002. The company is now a B Corp certified organisation with four further farm shops across London.
"Daylesford was founded with the philosophy to protect and work with nature, and the same ethos remains today," said Michael Weber, MD of Daylesford Organic. "We are delighted to partner with Milk & More as a like-minded business that shares similar values."