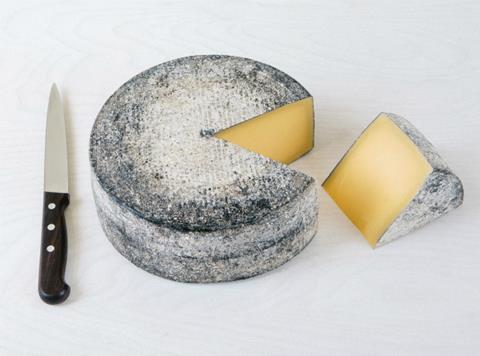 The Cornish cheese voted the best in the world last week has already sold out until 2019.
There has been a huge spike in demand for Lynher Dairies' Cornish Kern since it was crowned Supreme Champion at the World Cheese Awards on 20 November, with interest from around the world and from the major mults.

However, existing stocks of the 16-month matured "buttery" medium-hard cheese have already sold out, meaning none will be available until the next batch matures in 2019.

Lynher Dairies said it was "beyond proud" with the award, but owner Catherine Mead told The Grocer the company would not be pressured into scaling up production at an unsustainable rate.

"The last thing we want to do is to create a demand we can't fulfil, although by winning this award that may be exactly what we've done," she said.

"We're limited by scale and intend to continue working with delis, specialist cheese shops and foodservice providers, with a view to expanding our presence into food halls that can respect our seasonality and provenance."

The Truro-based cheese company, which has received over 25,000 web hits since Cornish Kern was crowned best in the world, sold just 17 tonnes of the award-winning cheese this year.

"We're planning to increase production next year," added Mead. "But amounts will remain modest in retail terms with 50 tonnes ready for market in 2020."

Mead stressed the success of Kern couldn't have come without the dairy's flagship Cornish Yarg, which has also seen increased interest in the days since the win. In contrast to the five-week maturing period of Yarg, Kern's 16 months maturation gives it a longer shelf life of up to four months, making it an ideal export.

"We developed Kern to iron out issues of Yarg's seasonality," she added. "As Yarg takes just five weeks to mature, production was affected by peaks and troughs in sales seasons. Now we can take advantage of the downtime between the summer and Christmas to produce Kern."

Cornish Kern saw off competition from 3,000 other entries representing 35 countries, scoring 75 out of a possible 80 points awarded by 16 judges to beat Blu Di Bufala, made by Italian cheesemaker Caseificio Quattro Portoni, into second place.