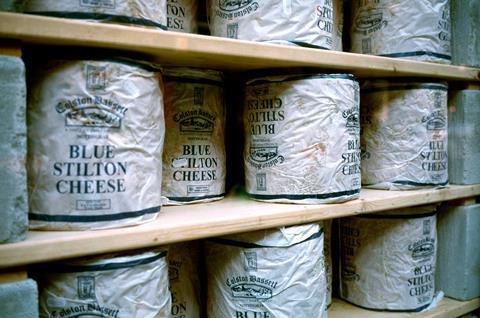 UK dairy exports to the EU could plummet by more than £800m a year if a trade deal is not agreed by the end of 2020, a new study has warned.

British producers sent £1.3bn worth of dairy products to Europe last year, according to the study, published last week in the European Review of Agricultural Economics.

However, this figure could fall by at least two thirds unless tariff-free access was maintained.

The study concluded agricultural exports to the EU were generally 14% lower when full WTO tariffs were imposed, compared to tariff-free access.

"If the UK is forced to pay a tariff there will be competitors who can supply the EU at a lower price," report author Luca Salvatici told The Grocer. Greater competition would likely come from third countries as well as other member states, he added. EU dairy tariffs average about 40%, according to AHDB.

The UK currently exports about 80% of its total agricultural exports to the EU, making the sector highly reliant on barrier-free access.

The effects of EU tariffs on the UK dairy sector could also ripple out to affect exporters in other markets, warned Alan Jenkins, director at Somerdale International.

"It will have a knock-on effect into all other markets," said Jenkins. "Whatever was going into Europe will suddenly start to go elsewhere."

He suggested an influx of new competitors into alternative markets such as the Middle East and Asia could potentially affect companies who had invested in establishing themselves in these regions and devalue their product. This could flood markets and devalue UK exports to third countries.