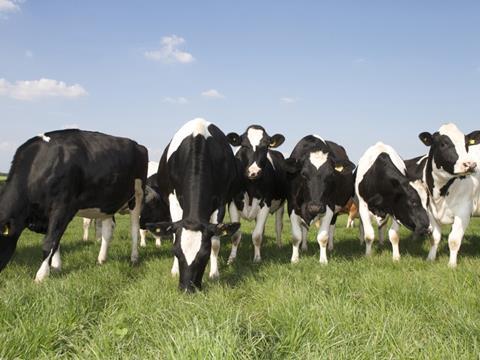 The UK dairy industry is at a crossroads. With EU milk quotas to be removed next year, the sector's focus is zeroing in on how to make the most of the opportunities offered by the new liberalised trading regime – and how to avoid any pitfalls.
In an in-depth, three-part analysis in our Dairymen supplement this week, we set out what these changes will mean for the UK dairy industry.
Our analysis shows the potential gains are significant: the lifting of quotas provides the perfect impetus for the dairy industry to re-commit to reducing the UK's sizeable dairy trade deficit. And as the post-2015 predictions of some of the industry's senior figures make clear (available to members here), that is precisely what many of the sector's leading companies are doing.
But the removal of quotas will also bring significant challenges. The farmgate milk price crash and subsequent threats of farmer protests that we have seen over the past weeks drive home just how much more volatile the sector could become once the protection from quotas is gone and exposure to the vagaries of the global commodities markets increases.
It is not just the dairy industry at large that is at a crossroads. Many key categories are facing important decisions about protecting value and safeguarding growth. None more so, perhaps, than BSM, where spreads have been struggling with an identity crisis ever since consumers rediscovered a love of butter.
As a result, spreads makers like Unilever are now adding butter into their spreads – remarkable, given the satfat backlash just a few years ago.
But we believe the sector could do much more to revive its fortunes, and challenged creative agency Springetts to develop a range of new spreads concepts for us. The ideas they have come up with are remarkable, and we will be revealing them early to Grocer members on Thursday at thegrocer.co.uk/dairymen.
We hope you will be just as excited about them as we are – and if they inspire you to get creative in your own NPD kitchens, please share your thoughts and the results with us in the comments below.
This article is part of The Grocer's Dairymen series.