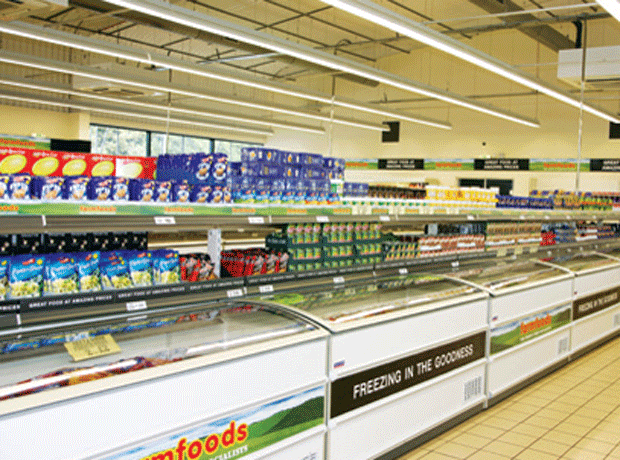 Frozen foods discounter Farmfoods has reported a 42.4% fall in pre-tax profits to £15.8m for the 52 weeks ending 28 December 2013.
Total sales, meanwhile, increased 21% to £689.1m, according to the documents filed on Companies' House.
Having reported a 10% rise to £27m in pre-tax profits for 2012, Farmfoods' director David Roberts admitted that "market conditions were tough". He partly blamed the pre-tax profit dip on "significant energy costs", but said the discounter was working to increase efficiencies around the freezers in its stores.
Farmfoods' sales grew by a quarter to take its market share to 0.8% in the 12 weeks to 25 May, according to the latest supermarket share data from Kantar Worldpanel.
"Farmfoods have achieved such a high level of sales growth in recent years due to such a significant investment in low prices," said one frozen foods supplier. "However, this increased activity on promotions has been all funded by Farmfoods themselves and they've spent a lot of money above and below the line. Yes, pre-tax profits are down, but this would have been expected; I can't see their small board really worrying."
The average weekly number of employees at Farmfoods rose by about 1,000 last year to just under 3,900.