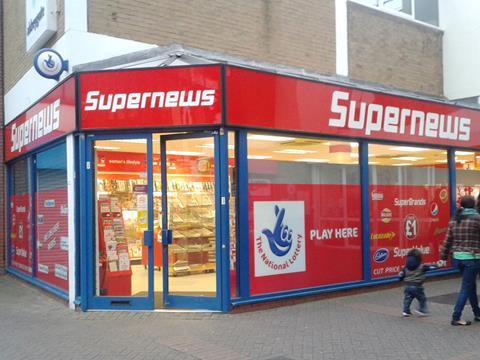 Rippleglen is fighting back against the discounters by launching a new website, More Than Just a Pound.

The CTN operator, which has 91 stores, is a long-term critic of the discounters, claiming suppliers are not only damaging the business of traditional newsagents by developing exclusive ranges for discounters, but also devaluing their own brands.

Rippleglen managing director Mike Colley told The Grocer last month: "The discounters continue to take volume from CTN/convenience. Manufacturers remain oblivious to the damage they do to their own brands."

The majority of products on the new website, which marks Rippleglen's debut in e-commerce, retail for £1 alongside other products such as tobacco, e-cigarettes and bulk confectionery at various price points.

Other categories include grocery, health & beauty, household and seasonal. Delivery charges start from £4.30 and a £10 minimum order is imposed.

Products at the £1 price point account for 50% to 60% of total products sold on the site, which went live last week with 220 items. These will increase to about 500 over the next six months.

The site has its own domain, morethanjustapound.co.uk, but redirects to Rippleglen's existing site rippleglen.co.uk.

"In recent months, the internet has seen an influx of £1 discounters entering the online market. We wanted to offer something different," said Rippleglen buying director Laraine Jones. "We are more than just another pound shop website."

Rippleglen, which is ranked 19th in The Grocer's Top 50 list of indie retailers, and has a turnover of £73m, operates CTNs under its own Supernews Discount, Express and Local fascias.