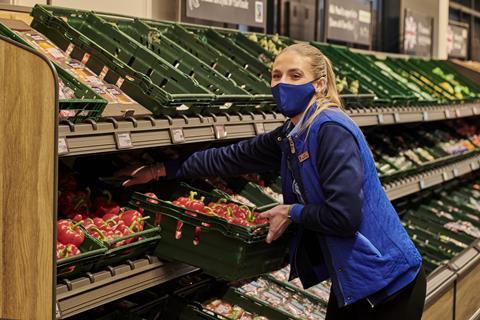 First, I must confess I am a great fan of Aldi, both as a previous supplier and now as an industry watcher and customer. Its current success is no accident, although I'm sure current growth numbers have even its own team a little dazed. It has been able to cope with this growth because it has been preparing for this scenario for a considerable time.
Some seven years ago, I attended an IGD Aldi day where the message was very simple. For those Aldi suppliers who were there, the message was: build capacity, because we are going to need more volume in the future. Those who attended but were not suppliers were asked, quite simply: why do you not supply us? This was backed up with another simple message to these potential suppliers: we are simple to deal with, we buy big volumes, and we are fair.
This last point has been backed up in recent years by Aldi topping the GSCOP survey in every year but one – and even then it was number two.
The volume equation is very important for Aldi and its supply base. The growth in volume is a virtuous circle: with growing volumes, suppliers can invest in manufacturing capacity combined with driving efficiency, and Aldi can invest to ensure it has the lowest cost to serve. I recall meeting an MD of a business that had recently been spun out of a branded house, and he was amazed to see the volumes on a tender from Aldi. His exact expression was: "I nearly fell off my seat".
Of the two main discounters, Aldi was also the first to see the opportunity in expanding its premium brand Specially Selected, not only helping generate higher cash margins but also attracting middle England to its stores. This was backed up by a constant stream of awards for the quality of its products, mainly endorsed by third parties. To show how effective this was, Lidl soon adapted a similar strategy – as they say, imitation is the sincerest form of flattery.
Recently Lidl has made a point of saying it offers extended contracts for suppliers. Again, Aldi was there first. This was especially true in categories it felt were strategically important, offering three or even five-year deals rather than the annual tender. This has allowed suppliers to invest in not only capacity but quality as well. This does not apply to all products, and some of the commodity lines are still tendered, but in important areas this has made a real difference.
It is clear the growth of the German discount chains has helped private label reach record market share. Based on recent data from both Kantar and NielsenIQ, penetration will continue to grow at least in the short to medium term. This is in spite of inflation impacting many private label products as well as brands.
In the current cost of living crisis, I also hear Aldi has been very supportive of its supply base, its focus being on availability. Whist still hard negotiators, its buying directors have made availability a key KPI. The reality is, if the consumer cannot find the product on the shelf, it does not matter how low your price or how good your margin is. Everything else is a waste of time.
In fairness, Aldi does have one massive advantage over most of the UK market: it is privately owned so does not have to update the City every quarter. Whilst Asda and Morrisons are now privately owned, they do have massive debts to service that will surely limit their ability to compete in the long term. The long term will be important to the discounters. I worked for a German company for over 20 years, and I know they plan for the long term, looking ahead 10 or even 15 years.
With Lidl growing only just behind Aldi, I can envisage them in the years ahead jointly holding a similar share in the UK as in Ireland, which is 23.8% vs today's share at 16.3%. That would be a growth equal to the current combined market share of Waitrose and Iceland.