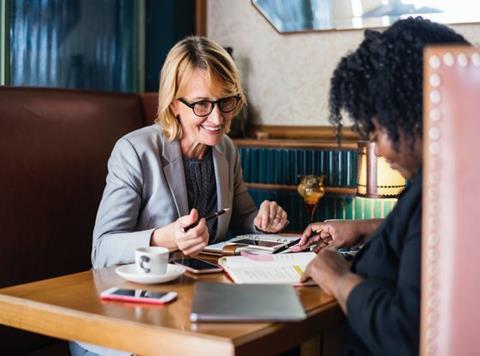 We are living in the most transformative period in human history. New technologies and innovations are disrupting everything – we are not dealing with business as usual anymore and we won't be again.
Surviving disruption demands continuous innovation. Leaders need to act now to rethink their leadership approach and navigate these changes.
Crucially, we will need to draw from a diverse spectrum of opinions, ideas and experiences – and an environment where people's voices are heard and valued.
P&G, like many others, has long worked to establish gender diversity and inclusion in the workforce. Disruption cannot be managed without diversity at all levels – and advancement of women will not happen through programmes or initiatives alone. We also need new leadership skills to enable us to fully include and unleash the full potential of every individual.
I was recently invited to speak at the LEAD Womens' Network annual conference on how the styles and skills of leaders need to change to win in this disruptive environment, and what is the role of gender equality to secure sustainable success of companies.
The mission of the LEAD network is to attract, retain and advance women in the retail and consumer goods industry, through education, leadership and business development.
It was an amazing opportunity to not only share what I have learnt during my career, but also hear from the other manufacturers and retailers in the room from across Europe on the challenges they face and how they are approaching them.
The theme of the annual conference was 'Doing, not trying' which is apt as disruption is happening now – and we need to take action now in order to effect change.
I shared my own story of advancing diversity as I moved through the ranks at P&G. Looking back at how far we have come from my early management years, where men outnumbered the women on the lead team significantly (read: I was the only female), to today – which I am glad to say has a much more balanced split.
All leaders, male and female and with any form of diversity, need to take equal ownership and responsibility for driving diversity initiatives throughout organisations.
It's not a 'women's issue' but a leadership issue. As a leader, being a mentor and mentee (with a reverse mentor to help us see our blind spots and unconscious biases) is a great first step in taking this responsibility.
As leaders we need to have courage to constantly challenge the status quo and seek and act on personal feedback on what we need to change in ourselves to meet the demands of the new world. We need to create an environment that is open to a change in direction and where we all listen to someone else's idea that brings more value to the table even if it contradicts our own initial input.
I believe that everyone can drive innovation, from any level, experience or diverse group, but they must be given a seat at the table to do it. Without including everyone, especially those representing radically different viewpoints, we will not promote disruptive thinking and create the best plan possible. Nature gives every one of us unconscious bias. It's not 'wrong' – it's part of our makeup as humans.
But we need to be aware of how this can affect our perceptions and we each need to work to eliminate this from our everyday interactions and decision making. This is particularly important when unconscious gender bias might play into decisions on who we place in high profile roles or who we promote.
As leaders we need to objectively assess the skills needed to do a role and then which individuals possess those skills. Too often we jump straight to names of who could do a role which naturally leans on all our unconscious biases rather than objective criteria.
We can't stop disruption – but we can all take steps to successfully meet the challenges of transformation. There is no doubt that including a more diverse spectrum of ideas and inputs will be critical to success. Making gender diversity a reality at all levels must become a business priority.
Geraldine Huse is CEO and chairman of the board at P&G Central Europe