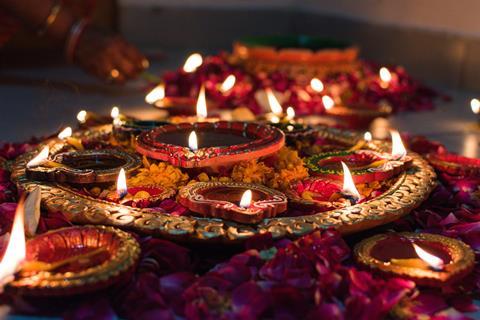 Businesses are embracing diversity within their recruitment and HR policies. Clearly recognition that a wider talent base is critical to success. But a lack of organisation-wide strategic thinking remains in grocery in the response to diversity and inclusion.
In a woke world, it's a recipe for trouble. Race, representation and culture are complex subjects and they are fast becoming central to conversations about what and how we eat.
Diverse communities have a voice and are increasingly unafraid to use it. No longer is it acceptable to hide under a rock and peddle dubious Jerk Rice, Persian Curry and Katsu Curry Sauce. Yet the food industry is moving at the pace of an overloaded shopping trolley at Saturday aisle rush hour.
I observe from a unique angle. An Indian-origin, near middle-aged woman and single parent, I tick some diversity boxes. A food industry consultant and strategic communications expert, I appreciate the challenges for industry. And as a food writer with two published cookbooks, I am at the receiving end of underwhelming efforts.
So, I recently ran training courses on understanding culture and challenging mindsets for the British Library, BBC Good Food and Olive Magazine and my fellow members of the Guild of Food Writers.
I learnt that mainstreaming of diversity and inclusion has laid bare lip service, absence of a holistic approach and box ticking. But there is also genuine confusion, fear and lack of cultural awareness.
Last Diwali, the Indian festival of lights, is my recent example. I delivered a campaign for a large grocer. But they reached out a week in advance and approved content the day before Diwali. Festival planning commences with gusto and ghee as early as a month in advance.
Another retailer irritated several influencers with an ill-defined, last-minute brief, thereby alienating the very community it was attempting to engage. Christmas starts in July. Is Diwali an afterthought?
Supermarket shelves suffer a similar plight. Giant sacks of ghee, rice and gram flour appear annually for Diwali in my large format local. However, other wares such as terracotta diyas (lamps) and themed tableware are missing in-store, as are themed and educational magazines, recipe cards and events that bring other communities in.
There are wider questions about engagement. How are businesses engaging their own people in these "diversity" campaigns, showcasing the communities and their culture?
And how are the community and genuine cultural experts consulted on commitments, campaigns and products that nail consumer tastes for exciting global flavours? Indian food, for example, is not just for Diwali and National Curry Week. I get most recipe requests around Christmas.
In my 24 years as a first-generation immigrant, I have watched products like turmeric, jerk seasoning and harissa go mainstream. People are hungry for a taste of the new. Positive change is possible. It's just time we served up a fresh approach.
Importantly, brands and businesses that get it right with one community, win the attention of others. Years of being "othered" means we "ethnic" types stand in solidarity.
The answer lies in board-level strategy, underpinned with seamless product development, shelf strategy, and internal and external communications. All of it rooted in strong and organisation-wide social and cultural awareness of food and diverse communities.
In dinner party parlance, invite everyone to the table, get the conversation flowing and then the dancing started. In today's world, half-baked attempts will simply leave a bitter taste in the mouth.