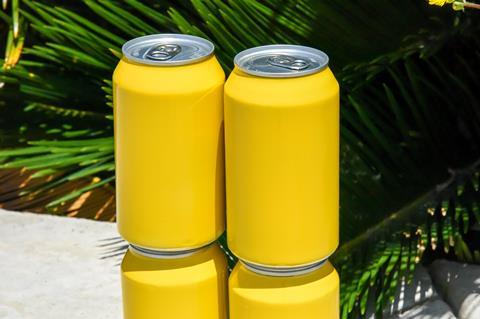 Drinks suppliers are struggling to procure enough cans amid a surge in demand caused by the pandemic.
Brothers' Cider MD Matthew Showering told The Grocer his business was facing "a real squeeze" after lockdown sent shoppers flocking from the on-trade to the grocers. "Every month it is a battle to fulfil our needs. Demand has gone through the roof since April," he said.
"We might want to get 15 million cans and will only be given 3 million. The last two times we have had to get on the phone to the most senior person available to say this is not on."
It has even become more difficult to source can labels and cardboard packs to wrap the finished cans in, he said.
"It is all about capacity," added Dalston's founder Duncan O'Brien. "Can supply in the UK and internationally was already under pressure because of the move away from plastic and the pandemic has turboed that."
Smaller drinks brands were at a particular disadvantage when dealing with large canners, he added.
"They are prioritising big brands. No one wants to be doing changeovers – that's where canners really lose their money – so small brands like us are a huge pain in the arse because we typically have a lot of SKUs and are testing the market," O'Brien told The Grocer.
"It's a weird game because they get more margin out of brands like us, but the volume is so good with the big guys. Recently, there has been an issue with just getting time on the line."
However, the boss of one large drinks supplier said planning was key to getting supplies. "[Cans] are certainly harder to get but if you plan reasonably well it's not so bad – if you wanted to get 1,000 cans tomorrow morning, you would have a major issue".
The Grocer has approached trade body The Can Makers for comment.