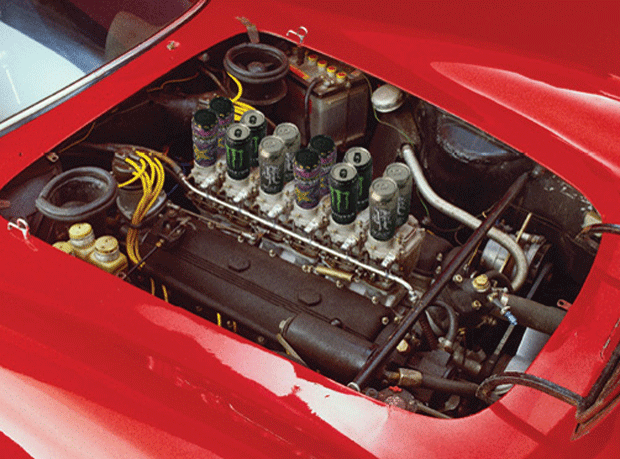 Sports and energy drinks have been the engine of growth in soft drinks for several years. But there are signs the sector is starting to stall. Value sales growth of 3% over the past year [Kantar Worldpanel 52 w/e 14 April 2013] may be stronger than total soft drinks' 2.1%, but volumes have dipped 0.5% compared with 0.2% growth in soft drinks.

Look beneath the bonnet and the problem appears to be the poor performance of sports drinks, sales of which have slumped 10.4% on volumes down 12.2%. Energy drink sales, on the other hand, have risen 7.7% in value and 4.9% in volume, although not all the brands are firing on all cylinders - Red Bull has experienced a dip in value and Relentless has slumped sharply in both value and volume [IRI 52 w/e 30 March].

So why has there been there such a gulf in performance between energy and sports drinks? How come some of the big energy brands have missed out? And what can they and the sports brands do to rejuvenate sales?

Energy drinks have been highly effective in capturing the hearts of younger drinkers by forging associations with elements of pop culture. Monster, for instance, has strong links with motorsports, Rockstar's general approach majors on the holy trinity for its teenaged target consumers - street sports, music and scantily clad models - and Red Bull has its associations with extreme sports (and of course, F1).

Another key factor in the superior overall growth of energy brands has been the level of NPD in the sub-sector, argues Caroline Cater, operational marketing director for Coca Cola Enterprises (CCE). "The proliferation of SKUs and brands is much greater in the energy sector," she says, pointing to two new Monster variants - Monster Rehab Green Tea and Rehab Orangeade.
" We're seeing a huge influx of non-profit-driving SKUs at pretty low prices" Jon Hughes, Red Bull
Note the flavours. One of the old bugbears about energy drinks was the limited flavour range, says AG Barr head of marketing Adrian Troy. It's not a criticism that can be levelled any longer. Indeed, Rockstar's strong performance is largely attributable to its wide range of flavours, believes Troy.

"Flavour is a real motivator for energy drinks consumers, with flavoured energy the fastest-growing sector of energy drinks," he says, citing the launch of Rockstar SuperSours, which features Green Apple and Bubbleburst flavours. The range has delivered more than £4m in retail value since launch in February, he claims.

Given the 12% of overall growth generated by NPD in the past year [IRI], it's no surprise that manufacturers, particularly in the energy drinks camp, have ramped up the innovation. Just this week Vimto brand-owner Nichols announced the launch of Extreme Energy and Sports drinks.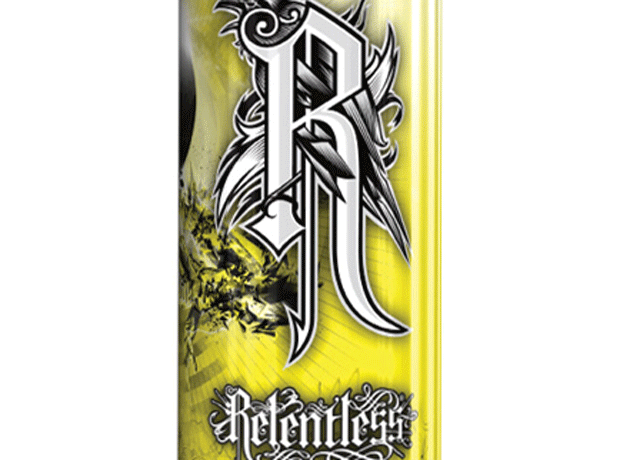 Established brands have also turned to NPD to rev up sluggish sales. Relentless, which commentators say has suffered from losses in distribution and intensifying competition from own-label, rival and even sister brands, has brought out a Lemon Ice variant. And Red Bull, which remains the second biggest brand in the category but has seen its growth eroded by cheaper brands and own label, launched the Editions range - featuring blueberry, cranberry and lime variants - in January.

"One of the barriers to entering the category is taste, which is why we've introduced Red Bull Editions," says off-premise director Jon Hughes, who claims Blueberry Editions is the range's bestselling SKU, indicating "people are prepared to try something different". More recent data suggests the tactic is starting to pay off in terms of overall brand performance, adds the company.

Brands aren't just innovating on the flavour front. As consumers scrutinise the value credentials of brands more closely, the ability to offer a variety of formats has become paramount. In February, CCE introduced a new Monster Ripper four-pack exclusively for grocery - which it claims is the first energy drink multipack in the UK - and launched Relentless Origin in a 250ml can, enabling it to dip beneath the £1 price point.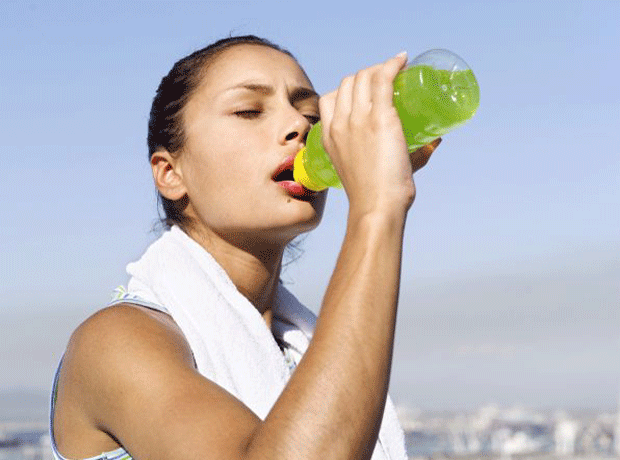 In stark contrast NPD has been negligible in the sports drinks sector beyond a few launches from Lucozade. The sub-category also appears to be in the midst of an identity crisis, torn between the need to broaden appeal beyond sports and fitness enthusiasts and the desire to maintain credibility with this key group.

Sports drinks have been generally unsuccessful in translating sporting associations such as Powerade's and Lucozade's respective deals with Olympian brand ambassadors Jessica Ennis and Mo Farah into significant growth - Powerade is down 13.8% on volumes down 12.5% Lucozade's value is flat and volume has dipped 0.5% [IRI].

Experts argue they have also failed to do what energy drinks have done so well and communicate their functionality to consumers, underscored by the fact that the biggest category to benefit at sports drinks' expense has been bottled water [Kantar].

GSK is hoping to tackle the issue of sports drinks' functionality versus water's head-on in its latest TV campaign for Lucozade Sport, which claims 'Lucozade Sport hydrates and fuels you better than water'. The claim, says GSK, is based on scientific research and reinforces how the brand is combining scientific expertise with product innovation to educate consumers on the benefits of sports drinks.

CCE, meanwhile, is hoping to widen Powerade's appeal beyond its core 'born sportsmen' audience with the new positioning 'You have more power than you think'. "In 2013, Powerade will be all about inspiration as we look to inspire everyone who is passionate about sports," says Cater, adding that the activity will involve "significant media spend" and an on-pack promotion kicking off later in the summer.

Broadening sports drinks' appeal makes sense, given the sporting claims energy drinks are making. Rockstar is "for those who lead active lifestyles - from athletes to rock stars", while Red Bull says rugby stars Owen Farrell and George North use Red Bull in their pre-match preparations.
" In 2013, Powerade will be all about inspiring everyone who is passionate about sport" Caroline Cater, CCE
Sports drinks are also having to contend with new, health and performance-focused functional drinks, particularly milk-based products and protein shakes, which eschew traditional stimulants and sugars in favour of essential vitamins and minerals and fatty acids such as omega-3.

"New protein and amino acid products with less stimulants and sugar are set to increase in viability," predicts Hugo Youngman, brand manager at Kinetica Sports, whose eponymous brand is designed to replenish amino acid levels, support lean muscle growth and aid recovery after strenuous exercise.

But functionality and flavour aren't everything price is also important, especially in light of the proliferation of value brands. "It's an incredibly competitive marketplace and we've seen a huge influx of non-profit-driving SKUs at low prices," says Hughes, who concedes that Red Bull lost some share to value brands and own label in the past year, although it is now clawing it back.

CCE's Cater isn't unduly alarmed. She says value brands have performed well in impulse but their gains have diminished in 2013 as distribution has plateaued. Indeed Boost, Britain's biggest budget energy brand, which retails for an average of £1.70 a litre compared with £4.85 for a litre of Red Bull, has suffered a 1.2% decline on volumes down 6.9% [IRI].

The big brands may have snuffed out some of the growth of value brands by introducing price-marked packs of their own. GSK has launched a range of PMPs across Lucozade, CCE has offered a £1 PMP on 500ml cans of Relentless at certain times this year, as well as a £1.19 PMP on certain Monster lines, and Red Bull launched PMPs across its range in April.

Budget brands nevertheless still pose a threat, believes Red Bull's Hughes. "The thing that makes me slightly nervous around energy drinks is the very cheap entry level stuff," he says. "The 35p cans that are in sweet shops, where kids are coming in after school, and that's the cheapest soft drink they can buy. There's clearly some risk in that."

For now, though, strong positioning and NPD continue to energise overall energy brand sales. It's a lesson in resilience sports drinks would do well to heed.
Focus on sports drinks - the engine stalls
1

Currently reading

Focus on sports drinks - the engine stalls

2

3

4

5