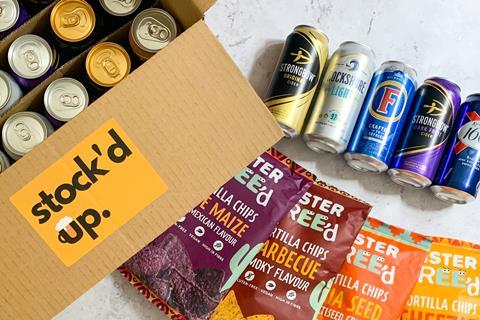 A new monthly subscription box designed to "stop good beer going to waste" has launched.
Called Stock'd Up, it delivers short-dated brews, as well as those in slightly damaged cans, direct to consumers to prevent them getting poured away.
The subscription service is being touted as a "solution" to the waste created by retailers and wholesalers who cannot always sell drinks before they expire.
"From forgotten stock left in the back of a depot, to unsold products in retailers, or cans that have been damaged in transit that have been refused by the wholesaler, all of these beers can be drunk and sold," it said. Yet "the majority of these beers never become available to consumers", it said.
Its customers will pay a regular fee to receive a selection box of 24 beers or ciders to their door each month.
They can choose between a Value Box (rsp: £19.99), Beer Box (rsp: £23.99), which "focuses on quality", or the Mixed Box (rsp: £23.99), which contains 12 beers and 12 ciders.
Stock'd Up said it had the potential to "transform the UK beer market". "By focusing on short-dated produce and acquiring products that are slow-moving, damaged or going out of date", it said it was able to the sell beers at significantly discounted prices.