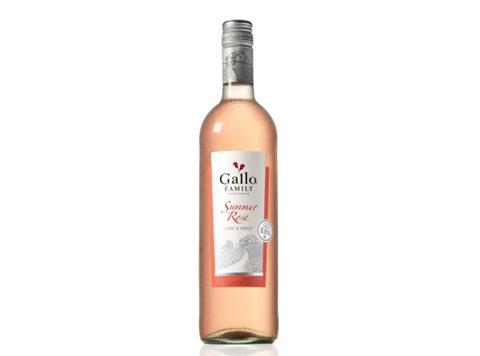 E&J Gallo is ramping up its focus on moscato and lighter styles with three new wines.

It is adding a pink moscato and a 5.5% abv light-style summer rosé (rsp: £6.99) to its Gallo Family Vineyards line-up, and a ruby moscato to its Barefoot brand from April (rsp: £6.99).

Gallo said it hoped the Pink Moscato, which goes into Tesco, Waitrose and Asda in spring, would become "the gateway" to draw new consumers to white moscato. The launch will be supported by a £1m marketing campaign.

The company has previously tipped moscato - which had grown 72% in the past 12 months - for growth as consumers increasingly favour sweeter, lighter drinks.

"Last year, we grew our sweeter products 38% and over the past two years have added £28m retail revenue on sweeter-style wines," said Bill Roberts, Gallo vice president and general manager for EMEA.

Lighter wines were growing in popularity and being given more prominence in-store, said Freixenet, which launched a sparkling moscato last summer. "There is no end of brands launching into moscato," added MD Damian Clarke.