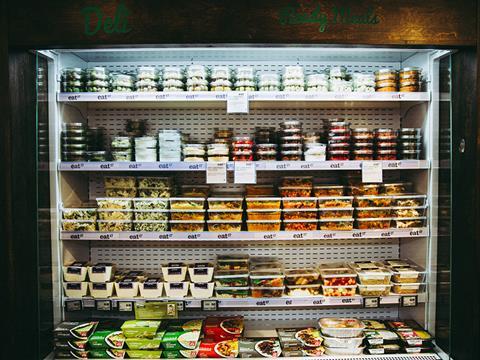 Eat 17 has launched a new range of homemade meals across its London stores as it seeks to tap into the growth of healthy eating in convenience.

Prepared by chefs in the Eat 17 Walthamstow kitchen, the range spans 72 lines and encompasses sandwiches and wraps, dinner options, sides and desserts.

Meals include soups, noodles, pasta dishes, stews, chilli con carne, curries and quiches as well as puddings such as tiramisu.

Vegan options are also available including risotto, burgers, and shepherd's pie.

A sandwich and wrap range is also available, ranging from basics such as cheese and pickle sandwiches to the more premium offering of chorizo, jalapeño and sriracha toasties.

Prices vary according to weight but prices start from £2.99 for sandwiches and wraps and £3.49 for meals.

"The trend in healthy eating is massively influencing the food-to-go sector, with consumers looking for fresh, healthy and convenient ready meal options," said Eat 17 co-founder James Brundle.

"Our homemade range of ready meals and sandwiches are freshly prepared on-site in our Hackney kitchen by skilled chefs using only the finest ingredients, and there are a range of options including vegan meals.

"Busy consumers want convenience, but they don't want to be eating processed foods that aren't nutritious. By purchasing items from the Eat 17 homemade range they can be happy in the knowledge that they're eating high-quality, unprocessed fresh food, that tastes great."

Eat 17 currently has stores in Walthamstow, Hackney, Bishop's Stortford and Whitstable, and is set to open two further sites in Hammersmith and Leytonstone over the next few months.