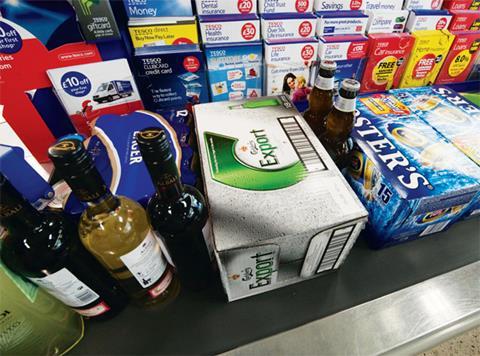 Mike Benner, managing director at the Society of Independent Brewers
"We applaud the Chancellor's decision to support British beer with this historic third cut in beer duty. It continues the momentum of the cuts in 2013 and 2014 and will boost growth, employment and investment in the independent brewing sector.
"In SIBA's Budget 2015 submission, we showed the positive impact of the first two cuts on our member brewers, who have invested the 'penny off the pint' in their businesses. The Government can be confident that this third concession will be put to the same good use by Britain's independent brewers, bringing jobs and investment to hundreds of local economies around the country."
Brigid Simmonds, Chief Executive of the British Beer & Pub Association
"The Chancellor really is a 'Hat Trick Hero'. His third, successive beer tax cut shows he has listened to consumers, publicans and brewers.
"Beer tax is now ten pence lower than it would have been under the beer duty escalator, which he abolished.
"It will boost employment by 3,800 this year alone and attract new capital investment. It will put £180m in the pockets of beer drinkers and pubgoers. That is a huge difference.
"There is of course more work to de done, and we look forward to persuading MPs in the next Parliament that further action is needed to encourage consumers towards our lower-strength, British-made national drink."
Frederic Landtmeters, Managing Director, Molson Coors (UK & Ireland)
"Today's announcement that beer duty will be cut for the third consecutive year is historic, and a move warmly welcomed by Molson Coors.
"As an industry which contributes £10 billion in taxation each year, it is great to see that the Government continues to recognise just how important the beer and pub industry is to the wider economy.
"The successive duty cuts have not only given a much needed boost to beer drinkers across the UK, but have helped the wider industry benefit from extra investments – including over 16,000 new jobs created within the sector. We hope that the Government to continues to work in partnership with our industry to build on these successes."
David Frost, Scotch Whisky Association chief executive
"This is a historic decision and only the fourth time whisky duty has been cut in a century.
"The Chancellor's announcement will be toasted across the whisky industry and by consumers who are getting a fairer deal on tax when they have a drink of Scotch. The move is a major boost to our industry as we look to grow again in the UK, and equally sends out an important signal on fair taxation to our export markets.
"The industry is raising a glass to George Osborne and his Treasury team, as well as to all those who have supported our campaign over the last two decades."
Andrew Cowan, Managing Director, Diageo Great Britain
"Thousands of people across the nation will this evening raise a happy toast to the Chancellor. The alcohol industry generates billions for the economy and flies the flag for the UK abroad. This cut will mean that a 400 year historic industry like Scotch whisky will remain a crucial, and vibrant, part of the British economy for many more years to come."
Denis O'Flynn, Pernod Ricard UK MD
"We are delighted that the Government has confirmed a 2% cut in duty for spirits. This small drop in duty is an important contribution in supporting jobs, growth and investment in the UK spirits industry.
"While it is disappointing that the UK's 30 million wine consumers did not receive a duty cut as well, we are pleased that the Chancellor has chosen to freeze wine duty at its current rate. This is certainly an improvement and a good first step."
Vasudev Majumdar, Associate Director, Grant Thornton UK LLP Food & Beverage
"Great Britain's fast growing segment of microbreweries will welcome the Chancellor's announcement of reducing the duty on beer along with the freezing of the petrol duty. Whilst there has been a round of cheer from the alcoholic drinks industry, we were also hoping to see the Chancellor encourage the soft drinks majors to innovate and come up with new ideas to reduce the sugar content in soft drinks."
Miles Beale, Chief Executive of the Wine and Spirit Trade Association
"We are delighted that the Government has listened to consumers and taken action to address the UK's excessive spirit duty rates. This small drop in duty will result in a big cheer for the UK's 24m spirit consumers.
"We are grateful to those MPs who listened to their constituents and supported our campaign and hope that all parties are able to support the measures outlined today and build on them in the next Parliament.
"We campaigned for a cut in duty across all products and are disappointed that the UK's 30m wine consumers did not receive a duty cut too. But freezing wine duty is an improvement and a first step towards supporting wine businesses that are looking to invest in the UK, create jobs and back British pubs."