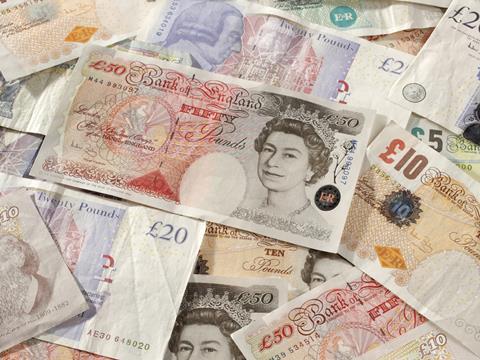 UK retail sales suffered another blow in September, crumbling to a "new record low" for the month.
On a total basis, sales dropped 1.3% in the five weeks to 28 September – the slowest pace for the month since records began in 1995 – according to figures from the BRC-KPMG retail sales monitor.
In September 2018, sales had risen 0.7%.
This year's weak September figures come after data for both June and July was deemed as the worst on record for both months, painting a bleak picture for the state of the UK retail industry.
BRC CEO Helen Dickinson said: "With the spectre of a no-deal weighing increasingly on consumer purchasing decisions, it is no surprise that sales growth has once again fallen into the red.
"Many consumers held off from non-essential purchases, or shopped around for the bigger discounts, while the new autumn clothing ranges suffered from the warmer September weather."
Calling for the government to ensure the UK does not leave the EU without a deal, Dickinson noted that the "ongoing political gridlock surrounding Brexit" was harming both retailers and consumers.
On a like-for-like basis, sales dropped 1.7% in September 2019 compared with a 0.2% year-on-year fall in September 2018.
Over the three months to September, food sales rose 1.2% on a total basis, with like-for-like food sales up by a mere 0.3%.
Non-food retail sales were down 3.2% in the same three-month period, both on a total and like-for-like basis.
UK head of retail at KPMG Paul Martin said: "Ongoing Brexit uncertainty is clearly having a material impact on the consumer psyche, with all but one non-food category being in decline in September. Consumers are choosing to focus on the essentials, with food one of the few categories delivering growth."