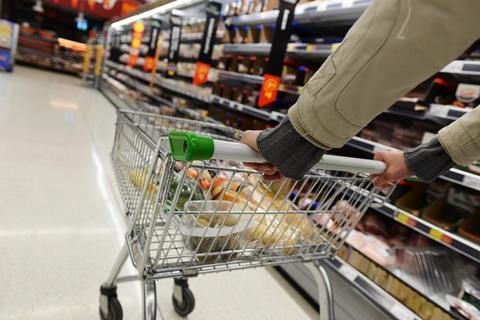 Top story
Fast moving consumer goods prices have increased 6.9% year-on-year across Europe, with fmcg inflation in the UK even higher at 7.5%.
New NielsenIQ data for the 12 weeks to 24 April across 32 European markets, found that more than eight fmcg categories out of 10 showed increasing inflation rates during the 12 week period measured, versus the same period in 2021.
Perishable food (+8.8%), ambient (shelf-stable) food (+8.7%) and pet food (+8.6%) were the top three categories with the biggest price rises in the European markets surveyed.
Year-on-year inflation is now over 10% higher in several markets from Northern and Eastern Europe, and the trend appears to be lasting. In the short term, prices are still increasing, with Turkey (+69%) and Ukraine (+22%) leading the way compared with the same period they were a year ago. Prices in Russia are up 18.4%.
The UK's fmcg inflation rate of 7.5% is above other major European economies of France (+1.9%), Germany (+5.1%) and Italy (+2.8%), but well short of Sweden (+46.9%) and Norway (+34.9%)
Nielsen also found that while these was an increase in promotional activity on fmcg products in 2021 (28.2% of sales were made via promotions vs 25% in 2020), this has not been sustained in 2022 due to inflation, with 58% of European countries reducing the percentage of items on promotion in the 12 week period surveyed versus last year.
Data released earlier this week from NielsenIQ in its latest UK Total Till survey showed that while inflation is now helping to lift category growths across most of the store, volume sales were in decline in all fmcg categories at the UK supermarkets in the last four week period ending 18 June 2022.
Rising prices are leading shoppers to consider cheaper meal alternatives, with sales increasing for frozen poultry (+12%), rice and grains (+11%), canned beans and pasta (+10%), gravy/stock (+9%) and canned meat (+9%). Whilst sales of Dry Pasta increased 31%.
Nielsen said that consumption in 2022 is impacted by multiple variables including supply chain disruption and geopolitical instability, but inflationary pressures are taking more importance across the globe.
Morning update
There is little retail or food and drink news on the markets this morning.
But yesterday Walgreens Boost Alliance released its third quarter results, showing the UK pharmacy chain had continued its post-pandemic recovery with accelerated sales growth and progress in its transformation.
Customers returning to stores helped Boots make market share gains across all categories, led by its beauty offering, in the three months ended 31 May.
Like-for-like retail sales increased 24% in the period as a result, marking further improvement on the 16.3% growth in the first quarter and 22% in Q2 as it bounced back from declines suffered during Covid restrictions.
Footfall jumped 45% year on year, with the business highlighting particular improvements at its flagship and travel locations, but traffic still remained below pre-Covid levels.
Basket sizes in Q3 were up about 14% on pre-Covid levels and online also registered a "strong" performance – accounting for more than 13% of retail sales, more than double the contribution before the pandemic.
UK MD Sebastian James said significant investment in digital platforms and stores was expected to drive "continued market-leading growth".
"The execution of our transformation programme, and a sharp focus on expanding our key categories of healthcare and beauty, has driven strong sales and market share growth," James added.
The launch of a 'Price Advantage' scheme, the expansion of its own label range and a price freeze on 1,500 essential products had been "particularly well received" by customers, he said.
Pharmacy sales slipped 0.4% year on year in the quarter as it came up against tough comparatives, but pharmacy services rose 22% despite lower Covid-19 testing and vaccinations reflecting stronger demand for new online healthcare services such as Boots Online Doctor.
WBA highlighted the "strong performance and growth" of Boots as vindication for its decision to abandon the auction of the chain earlier this week.
On the markets this morning, the FTSE 100 is down another 0.2% to 7,152.2p.
Risers include McBride, up 4.5% to 16.2p, Ocado, up 2.7% to 802.4p and Just Eat Takeaway.com, up 2.6% to 1,324.2p.
Fallers include Hotel Chocolat, up 1.8% to 280p, Finsbury Food Group, up 1.5% to 67p and British American Tobacco, up 1.3% to 3,475p.
Yesterday in the City
The FSTE 100 slumped 2% yesterday to undo the week's gains and take the index back to 7,169.2pts.
Fallers included Virgin Wines, down 13.9% to 77.5p, McBride, down 8% to 15.5p, FeverTree, down 5.7% to 1,220p, Domino's Pizza Group, down 5.3% to 279.2p, DS Smith, down 5.2% to 277.3p, Science in Sport, down 4.3% to 45p, Associated British Foods, down 3.7% to 1,578p, Bakkavor, down 3.7% to 93.2p, Nichols, down 3.5% to 1,115p and Sainsbury's, down 3.3% to 204p.
The day's few risers included THG, up 4.5% to 82.4p, Glanbia, up 3% to €10.57, Hotel Chocolat, up 2.5% to 285p and Deliveroo, up 1.4% to 90.4p.