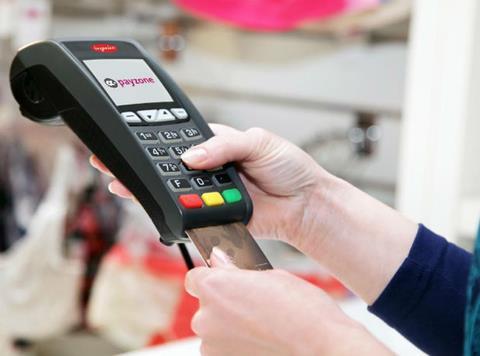 Top story
UK retail sales have yet again broken another record in April, dropping almost 20% in value throughout the month.
The volume of retail sales in April fell by a record 18.1%, according to the Office for National Statistics, following the strong monthly fall of 5.2% in March.
Sales value was also down 18.7% against the previous month.
All sectors recorded monthly decline in volume sales, except non-store retailing with surged 18% and alcohol stores up 2.3%.
In April, 18% of food stores reported 0 turnover, mainly driven by specialists stores, with negative monthly growth rate at - 4.1%.
Meanwhile, clothing stores sales volumes plummeted over 50% when compared with March, which had already fallen by 34.9% on the previous month.
"The effects of COVID-19 have contributed to a record monthly fall in retail sales of nearly a fifth. Fuel and clothing sales fell significantly while spending on food also dropped after the surge from the panic buying seen last month. Off-licence sales, however, continued to increase," ONS deputy national statistician Jonathan Athow said.
"Online shopping has again surged as people purchased goods from their homes."
Morning update
UK consumer confidence has failed to bounce back in May, despite hopes of lockdown easing within the next couple of months.
The overall consumer confidence index decreased one point to negative 34, according to figures released by GfK.
"At -34, consumer confidence remains battered and bruised despite efforts at loosening the COVID-19 restrictions," Joe Staton, GfK's client strategy director, said.
"With unemployment claims rising by the highest rate on record and warnings of a severe recession and possible tax hikes, the damage done by the coronavirus pandemic to the UK economic landscape has been laid bare.
"The lower scores we have registered on the general economic situation reflect this and the government is dampening down expectations of an immediate economic bounce back. So, despite plans to get the country up and running, consumers feel we are not out of the woods yet."
The index measuring changes in personal finances during the last 12 months remained unchanged at – 4, seven points lower than May 2019.
Meanwhile, the forecast for personal finances over the next 12 months came in at – 9, 14 points lower than May 2019.
Consumer sentiment remained bleak when considering the general economic situation of the country. Figures measuring it over the past 12 months dropped seven points to – 55, 25 points lower than the same time last year.
Meanwhile, future expectation also decreased, falling one point to -54.
The Major Purchase Index has increased two points to -47 in May, while the Savings Index has stayed the same in May at + 14.
In this week's issue of The Grocer read about Greencore's plans to reopen its factory at Atherstone, in preparation to rebuild volumes as social distancing measures are eased.
Read more at https://www.thegrocer.co.uk/finance later today.
The FTSE 100 opened in the red, falling 1.6% to 1,591.77pts.
Fallers included Associated British Foods down 1.6% at 1,635.50p, Ocado down 1.4% at 2,030p and Sainsbury's down 1% at 182.20p.
The only FTSE riser within food & drink was Compass Group up 0.5% at 1,141.50p.
Yesterday in the City
The FTSE 100 ended the day down 0.9% at 6,016.25pts.
Pets at Home fell back 4.3% to 220p after issuing a first half profits warning, despite posting strong revenue and retail growth in its annual results yesterday. The stock had been down by double digits during morning trading after the warning on first half profits.
Tate & Lyle eased back 0.2% to 634.4p after posting its annual results yesterday.
HIlton Food Group fell 3.4% to 1,252p despite issuing a positive trading statement.