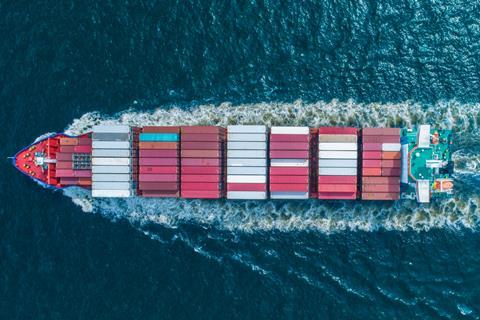 Food and drink manufacturers are hoping the new Australia and New Zealand trade deals, which kicked off on 31 May, will bring a much-needed boost to exports after trade slumped in recent months.
Food & Drink Federation figures revealed a sharp decline in UK exports to Australia and New Zealand – 13% and 11.5% respectively – in the first three months of the year.
Traditional British alcoholic beverages such as whisky and gin saw some of the biggest decreases, but savoury snacks and chocolate exports also experienced hefty losses in Q1 2023.
This was attributed to consumers tightening their belts and prioritising other food essentials over alcohol and snacks.
The FDF called the trade slump a "temporary setback" and said it expected the removal of tariffs as part of the post-Brexit trade deals with the two countries would pave the way for future growth.
Exciting opportunities
"We firmly believe the removal of tariffs through the new free trade agreements will unlock exciting opportunities for UK food and drink manufacturers," said the FDF's head of international trade Dominic Goudie.
Goudie added government was "taking important steps to help businesses utilise new export opportunities" such as announcing more specialist trade attachés recently.
But he said more could be done to maximise opportunities for growth for domestic manufacturers already struggling with the costly rollout of the Windsor Framework in Northern Ireland and upcoming EU border checks.
UK Food & Drink Exporters Association director Nicola Thomas said she welcomed the lower tariffs but that British manufacturers still needed a "robust market entry and development plan" to succeed in Australia and New Zealand, as both markets were known for a strong domestic supplier base.
The NZ and Australia free trade agreements were the first major deals landed by the UK government after Britain left the EU.
The deals, initially negotiated by Liz Truss during her time as international secretary, have been heavily criticised by many – including former environment secretary George Eustice who told the Commons last year the UK "gave away far too much for far too little in return".
The government's own figures estimate the UK-Australia trade deal will increase GDP by only 0.08%, or £2.3bn a year, by 2035.
However, in light of how burdensome it currently is to trade with the EU, many companies, especially SMEs, have begun looking to faraway markets like Australia and New Zealand as alternatives to boost their international sales.
Founder of vegan cake mix brand Creative Nature, Julianne Ponan, said she was "eager to observe the impact" of the trade agreements on the company's partnership with local Australian distributors, with whom she has been working to launch a series of baking mixes and snacks into the local retail market.
The Institute of Export & International Trade also said it had been speaking to hundreds of UK businesses over the last couple of months to understand their perceptions and views on the agreements.
"It's clear the business community is overwhelmingly positive about the agreements with Australia and New Zealand," said IE&IT director general Marco Forgione.
But he noted it was important the government stood by its statement that UK farm standards would not be compromised by cheaper trade of goods.
"It's crucial that robust data is collected from all parties involved about goods traded between the countries with regular reviews and evaluations taking place."