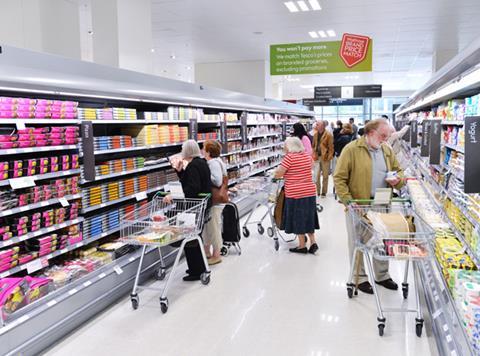 UK Inflation, as measured by the Consumer Prices Index, has risen by 1.6% in the year to December 2016, rising from 1.2% in the year to November.
The current CPI rate is the highest recorded by the Office of National Statistics since July 2014 when it last reached 1.6%.
The main contributors to the increase in the rate were a stark drop the decline of food prices and petrol along with rising air fares.
Food prices pulled the overall CPI back by 0.3 percentage points in the year to December 2015, but dragged inflation back just 0.1 percentage points in the year to December 2016.
Although the impact of food on inflation is still negative, the rate is at its highest since July 2014 and has increased for three consecutive months.
Food and non-alcoholic beverages saw a 0.8% price increase between November and December 2016, having fallen by 0.2% last year.
The upward effect came mainly from food (in particular vegetables), with prices increasing by 0.8%, having been unchanged a year ago.
November 2016 was the first time since mid-2014 that all non-food categories had an upward effect on inflation and this has continued in December 2016.
Transport prices created a downward pressure during 2015 and early 2016 but have since become the largest upward pressure.
Richard Lim, chief Executive of Retail Economics commented: "The cost of living is rising at the fastest pace in over two and a half years as the impact of weaker sterling begins to feed through to consumers.
"Rising food inflation will be one of the areas families feel the pinch first and with many households 'just about managing' discretionary spending power will come under intense pressure – especially for the least affluent. Indeed, we forecast inflation to rise to 3% in 2017, which is expected to plunge real earnings into reverse by late summer."