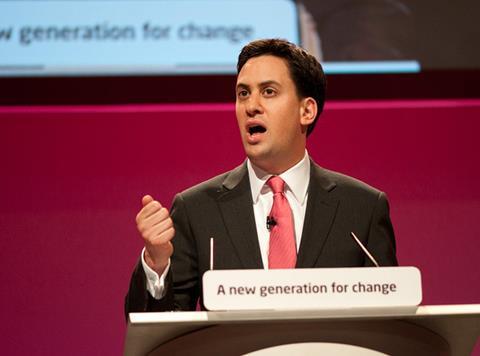 Labour leader Ed Miliband has announced that the minimum wage would be raised to more than £8 by October 2019 if the party wins the General Election .
Speaking at the launch of the party's manifesto, "A Better Plan for a Better Future", in Manchester today, Miliband also promised to ban "exploitative" zero hours contracts.
Accusing the Tories of being too close to big business, Labour's candidate for PM said that the party would be "pro-business but not pro-business as usual."
Miliband also stressed that it would put the onus on supporting SMEs, saying it would cut or freeze business rates for 1.5 million companies.
Labour is also promising guaranteed apprenticeships for students who meet the required grade and to cut university tuition fees from £9,000 to £6,000. The plans will be financed by moves including reversing higher rate tax cuts as well as a levy of tobacco companies.
"I am ready to put an end to the tired old idea that as long as we look after the rich and powerful we will all be OK," said Miliband "I am ready to build a country that works for working people once again."
The manifesto also includes confirmation that Labour will push ahead with a regulatory crackdown on foods high in sugar, salt or fat as well as taking action against cheap high strength booze.
"We will set a new national ambition to improve the uptake of physical activity and take targeted action on those high strength, low cost alcohol products that fuel problem drinking," it says.
"And we will set maximum permitted levels of sugar, salt and fat in foods marketed substantially to children."
Labour also confirmed plans to extend the role of the Groceries Code Adjudicator.
"We want to create a world-leading food, farm and fisheries sector that creates better paid jobs and apprenticeships across the rural economy.
"We will put in place a long-term strategy for the sector, promote the best of British produce, and expand the role of the supermarket watchdog to support the growth of the sector, and protect food producers from unfair practices by the major supermarkets."