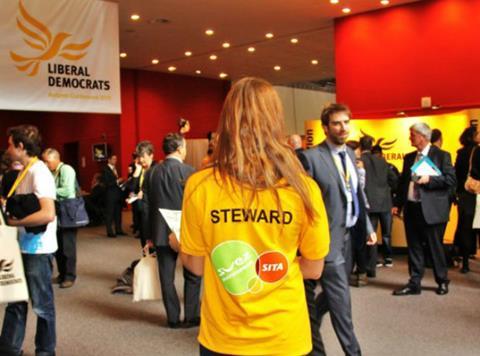 The Liberal Democrats have accused the government of going back on a coalition commitment to review business rates, in what they branded a betrayal of small businesses.

The party conference in Bournemouth yesterday passed a motion slamming the business rates increases due to come into force next April, thought to amount to nearly £300m.

The motion said the result of the new rates Bill would "disproportionately impact some small businesses and have the potential to irreversibly damage the character of our high streets".

The party said the impact would be particularly felt by pubs, which are thought to only count for roughly 0.5% of total business turnover despite paying 2.8% of the total rates bill.

The Lib Dems said the system created "huge tax inequality between small businesses (such as pubs) and giant multinationals (such as supermarkets)".

The party attacked the Conservatives for going back on promises under the coalition to launch a full-scale review of the rates system.

"The business rates consultation in 2016 lasted only four weeks rather than the three-month consultation period recommended by the Cabinet Office," said the motion.

"There was no regional impact assessment carried out, which would have highlighted some key flaws from the start.

"The previous Conservative-only government scrapped the business rates review commissioned by the Liberal Democrats in coalition in March 2015."

Last week, the BRC warned retailers were "staring down the barrel" of a near-£300m hike in business rates next spring, as the latest inflation figures paved the way for a new financial bombshell.

It predicted September's retail price index rate, which will be used to determine the uplift in business rates next April, was likely to be at least 4%, warning a surge in inflation would push up rates for retailers across the country by £280m next April.

The government has committed to stop basing business rates on RPI by 2010, and will instead use the consumer price index in a bid make business rates fairer. But groups including the BRC have called on the government to make the switch by April 2018 to avoid the upcoming hike in rates.