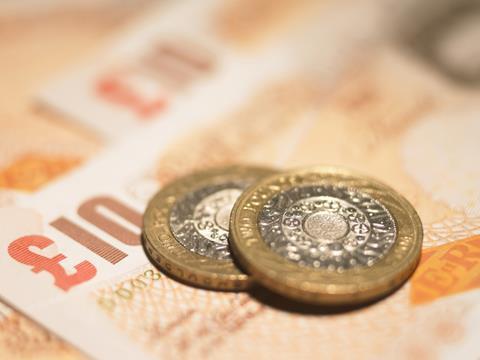 Deflation in UK stores looks set to continue for at least the next six months, according to the latest figures on pre-Christmas trading.
The BRC-Nielsen Shop Price Index (SPI) reported year-on-year deflation of 2% in December, compared with the 2.1% decline recorded in November.
Food deflation was unchanged at 0.3%, while non-food slowed to 3%.
The fall in shop prices marks the 32nd consecutive month of deflation, with volumes in the food sector falling for the third consecutive month in December, down 0.8 per cent, the largest fall in volumes since November 2014.
"Prices in Britain's shops have continued to tumble," said BRC chief executive Helen Dickinson. "For the last two years and eight months, customers have been able to fill their baskets, whether virtual or physical, and pay less for their goods than the year before.
"With retailers continuing to invest in price, relatively low commodity prices and intense competition a hallmark of the industry, we can expect falling prices to continue in the medium term."
With oil trading at under $40 per barrel, including dramatic falls in recent weeks, the full impact on deflation may not yet have been felt, added the report.
"We can expect the current levels of deflation across the retail industry to continue for the first half of 2016," said Mike Watkins, head of retailer and business insight at Nielsen.
"There is little upward inflationary momentum from global commodity or oil prices and locally, the price war in food retailing looks set to continue.
"After the unseasonably mild autumn and early winter, many non-food retailers will use price cuts and targeted promotions early in the year, to help sell through and to benefit from any rise in real wages."
Deflation in the fresh food category accelerated in December to 1.4% from 1.3% in November. Downward pressure was exerted by the meat, milk, cheese and eggs, oils and fats, and fruit categories.