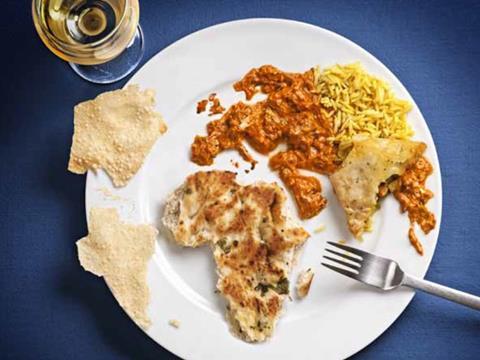 It's CAGNY time again in the US this week, where the great and the good of the food and drink world gather to be grilled by the analyst community.
The Consumer Analysts Group of New York conference kicked off yesterday (in Boca Raton, Florida, naturally, rather than the cooler climes of New York) with presentations from Mondelez, General Mills and Nomad Foods.
Sessions held by the top execs of Coca-Cola, PepsiCo, Kellogg's, Hain Celestial and more are still to come, but already a couple of key themes are emerging.
The most notable of which is companies squeezing more profits from fewer sales as the focus has shifted from ambitious global growth to retrenchment, cost control and efficiencies.
"Focusing on the core" already looks like being the phrase of the week as global fmcg firms dip their ambitions from global domination to concentrating on what they should be doing best.
The conference runs all week and here are a few themes likely to keep cropping up:
Currencies: US fmcg firms are being hammered by the strength of the dollar compared with a raft of currencies, particularly in emerging markets. A number of firms, many of which have relied on booming emerging markets growth to fire overall revenue growth in recent years, have reported double-digit sales impacts just from currency movements and the trend shows little sign of changing soon. Expect a lot more focus on organic growth rather than top-line figures, and analysts will be keen to know whether companies are actively managing their currency exposures or are sanguine about the top-line revenue declines.
"Focusing on the core" already looks like being the phrase of the week as global fmcg firms dip their ambitions from global domination to concentrating on what they should be doing best"
The global picture: Aligned with the issue of currencies is the uncertain outlook in emerging markets, particularly China, where consumer demand and economic conditions have looked more flaky of late. Which emerging markets are proving durable and which may have (temporarily) peaked for Western exports?
Volumes: Overall sales are generally on the way down, so expect more focus on underlying volumes. People may not be shelling out as many dollars for the fmcg giants' products but are they still buying the same amount? With a number of companies in cost-cutting mode, has it been possible to hold up global volumes or are volumes being sacrificed at the altar of profitability?
Deflation: The slump in global oil prices (which has fallen to its lowest price for well over a decade) is having a knock-on effect on the price of global commodities. But how much of this has so far been passed through to suppliers? Do cheaper ingredients necessarily mean cheaper prices for the consumer?
Efficiencies: Who is cutting and by how much? A host of companies have spent the past couple of years coming up with codenames for their efficiency 'projects' – analysts will be keen to know what the results are so far. Are the savings first identified coming through and how front-loaded are the benefits? Are there any signs the efficiency drives are inhibiting growth or are they already feeding through to the bottom line?
M&A strategy: There is a lot of money sitting on a lot of balance sheets. But there are also a lot of unwanted assets sitting in these giants' portfolios. With Kraft/Heinz and AB InBev/SABMiller are we entering a new era of global megaconsolidation or are these exceptions to the piecemeal portfolio pruning that many fmcg companies seem more focused on. International acquisitions to move into new territories has been a popular driver of M&A volumes – is global expansion still on the menu or does the economic uptick in developed markets mean the M&A focus shifts closer to home?
Keep an eye out for further coverage from The Grocer on all the major developments and news from the conference.