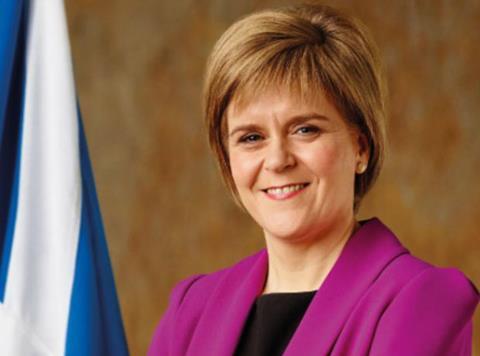 Food and drink sources in Scotland believe the general election may have killed off the chances of another independence referendum.

The night saw damaging losses for the SNP, which saw the Tories make gains north of the border despite the disastrous result for Theresa May.

Dr John Lee, Scottish Grocers Federation head of policy, said: "The results in Scotland mean that a second independence referendum is highly unlikely. Nicola Sturgeon has failed to achieve the 'triple lock' on a second referendum, which formed the centrepiece of the SNP manifesto."

Scotland's first minister Sturgeon said she would not make any "rash decisions" but pledged to "properly think about" whether to press ahead with her campaign for another separation vote, as the Tories celebrated their best result in Scotland since the 1983 election.

Sturgeon admitted she was "disappointed" by the party's losses, which many believe were caused by the party support for another referendum vote.

Scottish Conservatives leader Ruth Davidson told the BBC: "There was one big issue in this campaign and it was Nicola Sturgeon trying to run through a second independence referendum in March and the country's reaction to that.

"I think we have seen the country's reaction in the number of SNP seats falling. Indyref two is dead."

The result saw 35 seats secured by the SNP, 13 for the Tories, seven for Labour and four for the Liberal Democrats, which meant the SNP lost nearly half a million votes compared with 2015, while the Tories won an additional 300,000-plus.