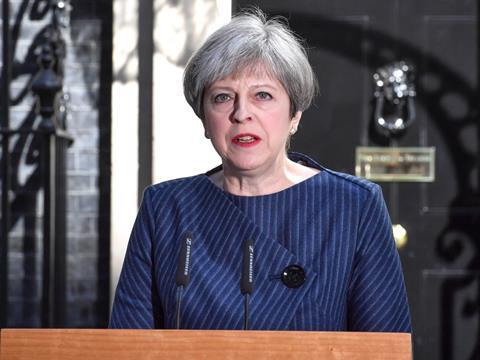 After a dramatic night, the UK has woken up to a hung parliament this morning, with the Conservatives emerging as the largest party.
With only two out of 650 seats still to reveal results, Theresa May is set to have lost 13 seats to leave the Tory party seven short of a majority.
The Tories are currently on 317, with the final two expected to turn blue, Labour 261, the SNP 35 and the Lib Dems 12.
May has faced a storm of criticism for failing to secure the big majority expected and is under pressure this morning to stand down as prime minister.
During her re-election speech in Maidenhead, May said the country needed stability after the inconclusive election result.
"And if… the Conservative Party has won the most seats and probably the most votes, then it will be incumbent on us to ensure we have that period of stability – and that is exactly what we will do."
It is still unclear whether May will try and broker a deal with the Democratic Unionists in Northern Ireland, which won 10 seats and could take the government past the 326 needed for an overall majority. Reports are starting to emerge that May is in talks with the DUP as she scramble to stay in power. The BBC is reporting that May is planning to head to Buckingham Palace at 12.30 to ask for permission to form a government - possibly with DUP backing.
The Conservatives are forecast to win 42% of the vote, Labour 40%, the Lib Dems 7%, UKIP 2% and the Greens 2%.
Labour is set to pick up an additional 29 seats, after Jeremy Corbyn had a considerable better night than predicted. The Conservatives are expected to have lost 13 seats. The SNP, which had a terrible night in Scotland, are down by 22, losing seats to the Tories, Labour and Lib Dems.
Corbyn, speaking after being re-elected in Islington North, called on May to step down and said politics had changed for good.
Turnout is up 2% on 2015 at almost 69%.