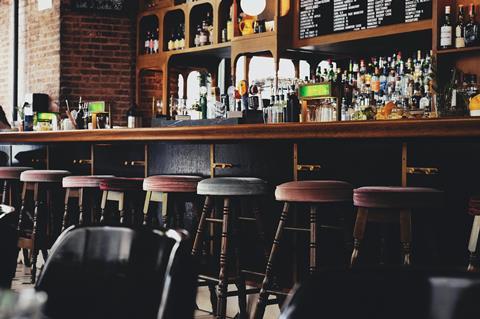 The false hope that the England's Tier 2 has given hospitality businesses is sad. But it's beaten for incredulity by the Welsh decision to ban alcohol in hospitality. How can the data on Covid control can be interpreted so differently on the same small land mass?
Just as the publicans in Penzance and Padstow are giving three cheers for three tiers, there is absolute angst in Anglesey, where the Welsh blanket ban will be a final nail in the coffin for many pubs, clubs and restaurants. Different though the policies may be, at the right time it will fall to the same Treasury to rescue the hospitality sector across the UK and, in doing so, hopefully kick-start the economy.
To those who think that release from lockdown has saved Christmas for the bulk of the UK, think again. Honestly, no one really wants to go out to the pub for a sit-down with the same five faces they have been staring at for the past month. That's not what pubs at Christmas are about, especially not in Wales now.
And regarding eating out, I'm afraid Christmas has been pulled forward anyway: freezers are full, it's done. It's an 'at-home' Christmas – especially in Wales now! Perhaps the goose isn't yet cooked, but its delivery has certainly been booked. Hospitality and its wholesale route to market is in serious trouble.
Thank goodness for the heroic fast reactions of the big retailers in keeping the nation fed during the first lockdown. For that reason alone, I don't begrudge their fair wind and government support, but they have even been gifted Christmas even in 'non-essential'. Worth noting that with fewer guests to impress over Christmas, I predict Aldi and Llidl market share to be strong and my outside bet is on M&S for a bit of self-indulgence.
Pubs and restaurants, though, are the 'everyman business' and already in rent arrears they are set to collapse when furloughed staff hit the heap after March. As it's been decided that charity starts at home, with Rishi Sunak cutting overseas aid by a third, then this is where some money needs to go. It's economic stimulus too, not just charity.
While I know Defra is keeping an eye on this, it needs to provide 'through-the-line' support covering landlords, suppliers, wholesalers and consumers alike. Ask, can you revive this business? If the answer is 'no' – let it go and allow landlords to evict. However, in most hospitality we are not talking about unviable business: it's about consumer confidence to visit and spend.
Here are some of my thoughts: dormant capacity in delivered wholesalers should be contracted to get vaccines in place. Hospitality staff should get priority on Covid tests. Grants not loans to cover rent arrears.
Although levelling the playing field with grocery retail may not be possible in the early months of next year, when it is, let's hope we see Easter Out to Help Out.
Happy Christmas one and all.