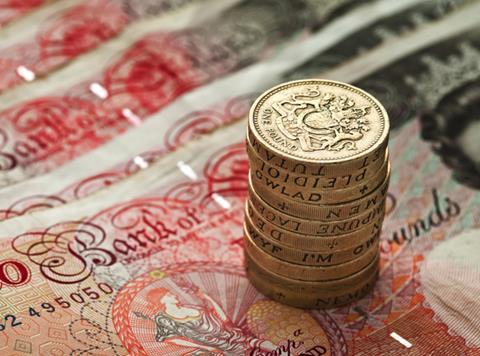 GDP growth in the UK accelerated in the second quarter as the country prepared to vote in the EU referendum, official figures have shown this morning.
The economy was estimated by the Office for National Statistics (ONS) to have grown by 0.6% in the three months to the end of June, increasing from 0.4% in the first quarter of the year.
Uncertainties in the run-up to the Brexit vote seemed to have a "limited effect" on UK business, ONS chief economist Joe Grice said.
New chancellor Philip Hammond welcomed the news and added the UK would enter negotiations to leave the EU from "a position of economic strength".
The 0.6% growth recorded between April and June – the 14 consecutive quarter of growth – was powered by manufacturers across the country, with industrial output rising 2.1% during the period, the sector's strongest quarterly growth since the third quarter of 1999.
However, the service sector slowed to 0.5% growth, down from 0.6% in the previous quarter, construction output declined by 0.4% and agriculture shrank by 1%.
The economy was 7.7% higher than the pre-economic downturn peak of the first quarter of 2008, the ONS added.
Chief economist Joe Grice said: "Continued strong growth across services, particularly in retailing, reinforced by healthy growth in the manufacture of cars and pharmaceuticals, boosted output in the second quarter.
"Any uncertainties in the run-up to the referendum seem to have had a limited effect. Very few respondents to ONS surveys cited such uncertainties as negatively impacting their businesses."
Chancellor Philip Hammond added: "Today's GDP figures show that the fundamentals of the British economy are strong. In the second quarter of this year our economy grew by 0.6 per cent – faster than was expected. Indeed we saw the strongest quarterly rise in production for nearly 20 years, so it is clear we enter our negotiations to leave the EU from a position of economic strength.
"Those negotiations will signal the beginning of a period of adjustment, but I am confident we have the tools to manage the challenges ahead, and along with the Bank of England, this government will take whatever action is necessary to support our economy and maintain business and consumer confidence."
However, economic surveys issued following the shock victory for Brexit have already warned of a "dramatic downturn" in July. Research firm Markit said last week in a special one-off purchasing managers' index for July that combined services and manufacturing activity slumped to its lowest level in seven years
Economists have also predicted GDP will fall in the current and final quarters of the year, meaning the UK will be back in recession for the first time since the credit crunch in 2009.