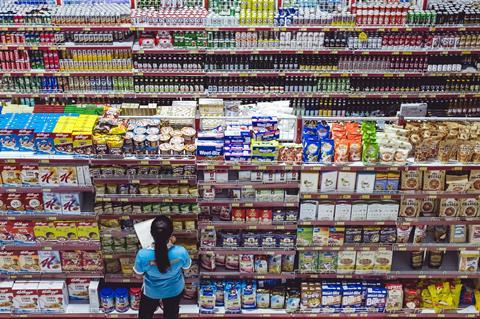 The Q3 results season has been difficult for consumer staples companies. In a world where investors are switching from quality to value, misses have been dealt with very harshly. Danone was down 8% as it lowered its FY19 sales guidance from 3% to 2.5%-3% on weaker Russian macro, competition in US yoghurt, and unseasonal weather impacting water. ABI shares were down 11% as the company experienced slowing US beer sales and reduced margin expectations in Brazil and South Korea.
There were few positive surprises, but L'Oréal bucked the trend, posting impressive 8% sales growth, with the Chinese luxury cosmetics market showing no signs of slowing. P&G continues its renaissance with another quarter of 7% organic sales growth, which is making life tough for its European peers, which have a high overlap.
The takeaway is that there is massive bifurcation: with mass market categories under real pressure, but premium categories continuing to drive most of the growth in the sector. Nestlé delivered its best performance in the US in a decade in Q3, but Unilever continues to struggle for growth in the US, with challenges in US haircare, tea and ice cream. Category choices have never been more important. This means that CEOs are looking at their portfolios harder than ever, and we are seeing stepped-up M&A activity and resources devoted to categories where they have a genuine competitive advantage.
In food ingredients we have seen weaker volumes in the US, as branded food prices have increased due to higher input costs last year feeding through. Also Chinese consumers are becoming more cautious as higher pork prices squeeze disposable income, but only in lower income groups. In beer, the emerging market model of dominant international brewers is beginning to break down, as we see more competition between the likes of ABI and Heineken. In spirits, concerns around tariffs appear to have been overblown, with growth so far remaining robust, especially in segments like US and Chinese whiskey and tequila generally.
In HPC, the focus is on the new CEO at Reckitt Benckiser, and whether he can accelerate growth in consumer health and fix its operational issues. Elsewhere Coty has said it is looking at strategic options for its professional beauty business (including the Wella brand) which, as reported by Bloomberg, could attract interest from the likes of Henkel, which has also recently announced a new CEO. Input costs – both pulp and oil – which were a big issue in HPC last year are easing somewhat.
Emerging markets are key for the sector, with a 45% average sales weighting. There are signs that the growth engine of the BRIC economies is slowing and becoming more competitive, particularly with locals becoming more sophisticated. Frontier markets, or the BIMPEs (Bangladesh, Indonesia, Myanmar, Pakistan and Ethiopia), are beginning to make a bigger contribution to growth because fundamentally there is both penetration and frequency upside, especially for the fmcg first movers.
The final issue that has become front and centre for investors is sustainability, with the epicentre now plastics. Unilever's high-profile announcement recently of its aim to reduce virgin plastic usage by 50% by 2025 has garnered a lot of attention. Investors are keen to understand the whole ecosystem of recycled and biodegradable plastics and how companies can reduce packaging waste generally. Plastics is not just an issue for consumers and companies, it's also a huge issue for investors.