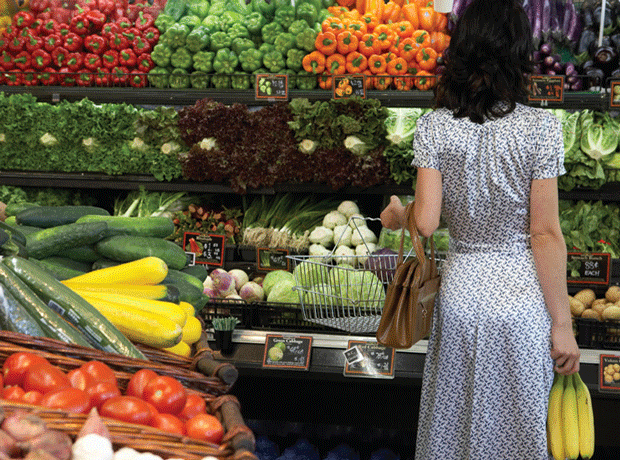 Tesco will dominate the headlines tomorrow, but the beleaguered retailer is not the only UK food and drink firm suffering in the current market.
One of the more notable findings of a report on the financial health of UK firms by professional services consultancy Begbies Traynor is how much worse trading has become for a host of companies across the grocery sector.
Begbies Traynor's Red Flag Alert research for Q3 2014, which looks for warning signs over companies' financial health, found that the UK's food retail industry experienced the sharpest increase in 'significant' financial distress of all sectors monitored.
Food retail firms facing significant financial distress rose 11% quarter-on-quarter over the past three months to 4,239 struggling businesses, while increasing 53% from 2,766 compared to the same period in 2013.
Meanwhile, more severe cases of 'critical' financial distress in the sector rose by 30% to 48 companies, including a number of national chains.
Companies in critical distress are deemed those are those with CCJs totalling over £5,000 within a three-month period or winding-up petitions against them or have entered corporate voluntary arrangements. 'Significant' problems include minor CCJs (less than £5k) and those flagged up by Begbies Traynor's own credit scoring system.
The figures highlight the pressures on the major supermarkets – indeed Begbies Traynor points to the supermarkets losing market share to the German discounters as a key driver for the sector's worsening creditworthiness.
But the numbers involved also suggest the current conditions are affecting more businesses than just the big four. Changing shopping habits – online shopping, smaller basket sizes and a breakdown of customer loyalty – are issues affecting the grocery industry from Tesco down to small independent food stores.
While the woes of the supermarkets have received wall-to-wall headlines, the UK's biggest independent grocery retailers have been having a tough time too. Earlier in the year The Grocer found that 2013 pre-tax profits among the 42 largest independent companies where figures were available rose just 2% to £221m last year on flat turnover.
Conditions are likely to have become significantly worse since then.
Begbies Traynor also found the sector's struggles have begun to spread to food and drink manufacturers too. The number of such companies facing significant financial distress rose 50% year on year last quarter - albeit from a low level, rising from 12 to 18 firms.
Julie Palmer, partner and retail analyst at Begbies Traynor, concluded: "Over the coming year we can expect to see the return of a cleaner, more transparent food retail industry, which both engages more with the end customer but also allows suppliers to re-engage with supermarkets on better and more open terms."
The question is how many food retailers, potentially including some of the big boys, will survive the current chaos to see this brave new world.