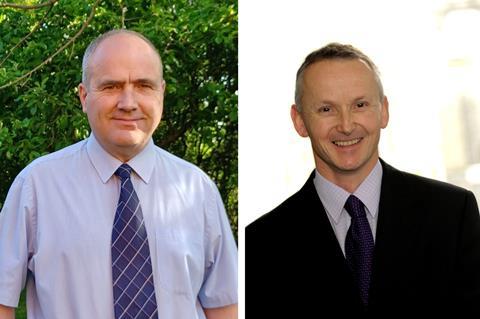 The British Egg Industry Council has announced a shake-up of its executive leadership, ahead of the retirement of chairman Andrew Joret.
He will be replaced after 11 years in the role by Mark Williams, who will assume the industry body's chairmanship from 6 December.
Williams has spent over 23 years as CEO of the BEIC and played a "pivotal role in protecting the interests of the British egg industry", the organisation said, helping drive forward the evolution of the British Lion Code of Practice.
"As chairman, Mark Williams' continued contribution will be invaluable, providing insights, guidance and strategic direction, and we are delighted that he has agreed to stay on to ensure a seamless transition and strong direction for the industry," said Joret.
Williams thanked Joret for his "exceptional contribution and tireless effort" noting his role as a "true servant and champion for the British egg industry".
Gary Ford will join the BEIC on 14 August to take over the role of CEO following a transition period.
Joret will continue as interim chairman during the changeover period.
Ford joins following 14 years at the NFU where he worked across various sectors, including poultry, meat and eggs, bringing to the role a broad understanding of its requirements and the needs of BEIC members, it said.
"Gary Ford brings with him a wealth of expertise and experience, to ensure that the BEIC can continue to represent the interests of the British egg industry," added Joret.