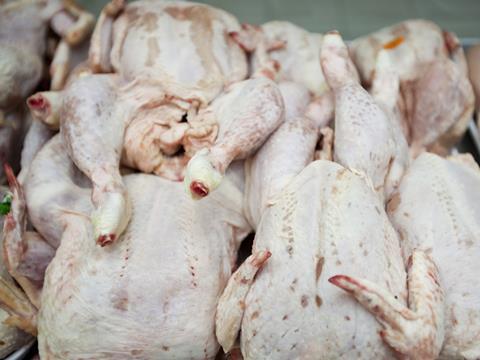 Recalls of chicken and other poultry meats have reached their highest level since 2002 in the EU, largely due to bacterial contamination.

There were 223 recalls of poultry products in the EU over the second quarter of 2017, according to the Recall and Notification Index report, by business consultancy Stericycle ExpertSolutions.

Bacterial contamination, including salmonella, was responsible for over 93% of these withdrawals.

Total food and drink product recalls have also increased to 959 in quarter two of 2017, up 24% from the previous quarter, and reaching their third highest total since 1999.

More than 65% of these food recalls originated in non-EU countries including Brazil, India, Turkey and China, according to Stericycle.

"Recalls relating to food originating from other countries indicates that the industry still needs to employ the most rigorous approach to food safety, and the risks remain high," said Farzad Henareh, European vice president at Stericycle.

It comes as millions of eggs were withdrawn across the EU over fears they could contain the insecticide fipronil after it was allegedly used in a cleaning product in poultry houses in the Netherlands.

Several products containing egg have been recalled in the UK - such as egg salads and sandwiches - over concerns they may have been made with eggs from farms implicated by the scandal on the Continent.

The FSA said there was no evidence that any meat from the affected farms had come to the UK. However, Dutch authorities were testing chicken meat from the affected farms as a precaution last week.