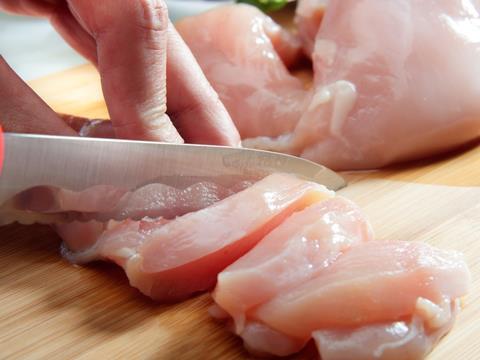 The soaring cost of feed and the effects of this summer's CO2 crisis have pushed wholesale chicken prices up to record highs.

Average deadweight UK chicken prices stood at £152.25/100kg on 1 October [Mintec], up 17.6% on the same time last year.

This is higher than at any other point during the past decade. While Mintec does not report pricing data further back than the past 10 years, it is also higher than any other point since the company began tracking poultry prices in 1997, says market analyst George Duke.

A global production shortage of feed was the main cause of the sharp increase, says Duke, with the situation exacerbated by extreme hot and dry weather across the UK and Europe this summer. "Feed prices increased and this cut into the margins of poultry meat producers and processors," he says.
London feed wheat futures prices for delivery last week peaked at £194.25/tonne on 7 August [AHDB], up 31% on the same period in 2017.

Another major factor was this summer's CO2 crisis. As reported by The Grocer back in June, shortages of the gas almost crippled the sector, with the British Poultry Council warning up to 60% of the UK's poultry plants were "within days" of halting production.

The ensuing switch from gas stunning to electrical by the UK's major processors added further cost into the supply chain, says Duke.

Most businesses have also experienced "a sharp decline in the availability of non-UK labour" in light of Brexit uncertainty, says British Poultry Council spokeswoman Shraddha Kaul. "This is driving inflationary pressures in the cost of employment."

However, the hikes have not yet translated to higher retail prices for chicken, which are up just 0.4% year on year [Nielsen 52 w/e 8 September].