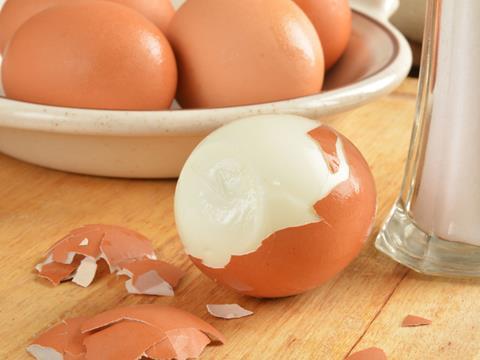 "Now is the time for retailers and food manufacturers to stop making excuses," says British Lion Egg Processors chairman Ian Jones in this week's issue of The Grocer, as he makes an impassioned pitch for retailers to commit to British eggs in food products.
He is, of course, referring to the developing scandal around fipronil contamination in egg products. His comments will have been given added impact after the FSA today published an update, revealing a further 14 products have been withdrawn over concerns they may have been contaminated with the insecticide.
All lines involved were used in food manufacturing or catering – a revelation that will put further pressure on industry to up its commitment to British sourcing on all eggs, not just shell eggs.
Throughout this scandal, the FSA has been at pains to point out that the number of eggs from affected Continental farms that made it over to the UK represent just a tiny fraction of all the eggs consumed in this country every year. That's undeniably true. But it doesn't take many eggs to undermine consumer confidence, and these latest withdrawals once again show imports come with vulnerabilities.
Crucially, the true extent of the UK's exposure to the scandal remains murky. First the FSA said 21,000 eggs had come over. Then it upped this to 700,000. Now, with liquid egg products in the spotlight, it has not adjusted its estimate, arguing it "was no longer practicable to provide a figure in terms of whole eggs". It has so far not offered an estimate of how many litres of liquid egg could be involved.
Which brings me back to Jones and his plea for greater support for British eggs. British Lion Egg Processors registered a trademark carrying the text 'Made with British Lion Eggs' as far back as October 2015, but so far progress in convincing industry to switch to UK eggs in processing has been painfully slow.
With research for The Grocer this week revealing a third of UK consumers have pledged to buy only British eggs and products made with British eggs in the wake of this scandal, now is the right time for retailers and manufacturers to take the plunge.