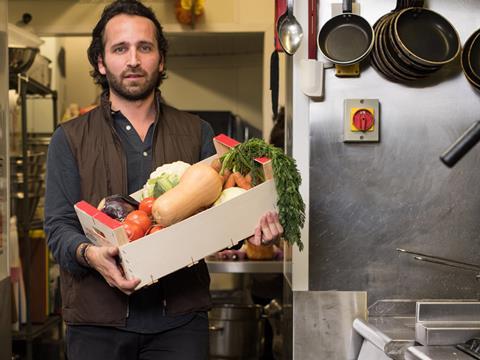 An exhausted chef phones up an answerphone at the end of service and reads out, from a sweat-stained scrap of paper, the list of food supplies he needs for tomorrow. He's not 100% sure of the cost of these ingredients, but he hopes that the wholesaler he's just called will get them to him in the morning without the usual substitutions or mistakes. Tomorrow he might have to do some fast thinking, but for now he's too tired to care. This scenario is being played out in many of the 260,000 restaurants and food outlets across the UK, and it is a surprise to many that such a lucrative business - the food service supply chain is worth more than £15bn in the UK – is so old fashioned and inefficient.
What's not so surprising is that it is becoming a fertile breeding ground for a new wave of disruptive tech startups keen to cash in on this opportunity. After all tech has already revolutionised the way restaurants send prepared food out the front door (with unicorn businesses like Deliveroo and Uber Eats), surely it's time for tech to tackle the way ingredients are delivered in through the back door.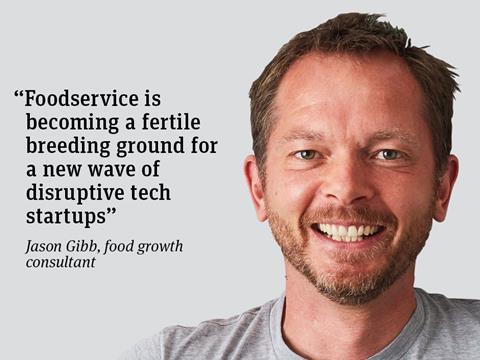 Outside of the UK, tech companies are already leading the way in this restaurant food-sourcing revolution. American B2B platform Dine Market has connected up more than 4,000 restaurants, wholesalers and distributors on its marketplace and already handles over $3million of orders a year. In Tokyo SEND directly connects farmers and growers to restaurants, and handles the farm to kitchen delivery through their own transportation infrastructure.
Back in the UK, the foodservice supply chain is currently dominated by big distributors. These powerful, incumbent businesses won't welcome new businesses on their turf, and there is also inherent inertia with such systemic change. But UK based entrepreneurial start-ups such as GoKart, Food Chain and COLLECTIVfood are confident they can overcome these obstacles.
"We hear from chefs, restaurateurs and procurement departments that they are fed up with not having real time pricing, with the wrong goods turning up and with being snowed under with invoices, statements and credit notes. And from food producers, we hear complaints about the cost of listing and marketing and the time they spend on chasing payments and bad debts. Our platform aims to sort out all of these problems in one go" says Jeremy Hibbert-Garibaldi, founder of COLLECTIVfood.
The chances that Hibbert-Garibaldi will succeed have been increased with early financial backing from Frontline, experienced VCs who focus on B2B tech companies. "We've seen the growth of tech companies tackling the restaurant supply chain issue abroad, and now the time is right for this to happen in the UK. We've invested in COLLECTIVfood because their platform bypasses many of the inefficiencies of the current system, giving restaurants better prices and possibly higher quality products too" says William McQuillan of Frontline.
There are potential benefits for growers and producers as well. Whereas foodservice distributors typically take a 30-40% margin and charge high listing fees, making it hard for independent suppliers to operate in this area, the new wave of lean procurement platforms are typically free to sign up and take smaller margins. "With just a few clicks, I can have a dedicated sales team showcasing my whole product range to hundreds of customers at no cost, whilst I get on with making my product, which is the bit I'm good at and love," says Renée Lacroix, founder of rice yoghurt producer La Cremerie.
But after some good early traction won't the big distributors soon start to sit up and take notice? "We're not scared of the big guys. Our offering is the future and eventually we will beat then. We have the backing of the food producers and the restaurants and I think we have a revolution on our hands," says Hibbert-Garibaldi.
And since he's the great great grandson of Italian revolutionary General Garibaldi, who helped to unify Italy, he should be one to know.
Jason Gibb is a food growth consultant