The golden age of the startup is already over." That was the provocative message of a piece published by Silicon Valley bible Tech Crunch earlier this week. The low-hanging 'disruption' fruit has been picked, it claimed. The next-gen technologies that will define the coming decade require resources and scale - and so the pendulum is swinging back towards big corporates.

It's an eye-catching claim. But does it hold true for food?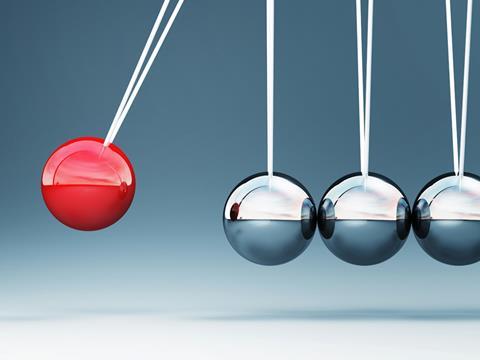 Our Fast 50 survey of the fastest-growing suppliers in the UK certainly suggests the startup boom in food and grocery has far from peaked. In fact, it's picking up pace. Companies listed in the top 10 of our survey this year have a compound annual growth rate of at least 36.2%, up from 27.8% in 2016.

When it comes to innovation, agility and brand loyalty, small brands are giving the big guys a serious run for their money. Just look at Halo Top, one of the most compelling disruption stories in grocery. With the brand now headed here, it will be fascinating to see its impact play out on the UK ice cream market. Importantly, Halo Top does not just stand to disrupt juggernauts like Unilever - its positioning as 'healthy' ice cream will also see it go head to head with other startups, such as functional ice cream pioneers Oppo.

This points to a potential snag in the current entrepreneurial boom. As small players gain more market share, competition is heating up not just between big corporates and small players but between startups. This year's Fast 50 features a record 33 new entries - a sign of just how competitive this space is becoming.

Greater competitive pressures could open new doors for corporates. Many are already tapping entrepreneurial innovation through partnerships with startups, potentially diluting one of the biggest USPs small players have to offer. Growing reliance on next-gen technology to drive innovation could also favour big companies with deep pockets.

For now, disruption is indeed "the new normal" in grocery. Whether that will always favour small players, however, remains to be seen.