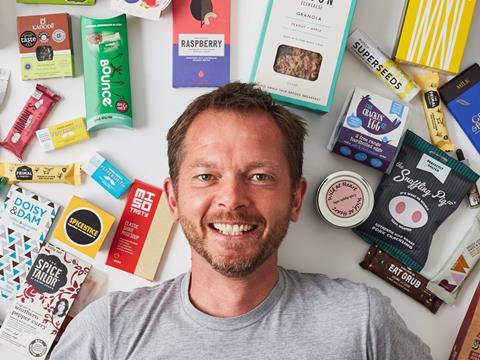 Whisper it softly so the suited and booted corporate boys don't hear. The truth is there has never been a better time to be a food and bev challenger brand. I might even venture to say we're about to see the dawn of the small brand. The proof is in the pudding - and the latest market trends show that small food brands are capturing two to three times their share of growth while large corporate brands are, at best, flatlining.
Let's look at the factors fuelling this opportunity for foodie startups.
Probably the most powerful driving force is the millennial consumer. Millennials will seek out 'new' brands and actively spurns 'big' brands (fact - they're four times more likely than a baby boomer to avoid buying from corporates, according to McKinsey). They believe newer brands are 'better' and more 'innovative'. They prefer not to shop in mass channels. And they want to directly connect with 'authentic' brands through social networks. You want authenticity? Startups have authenticity coursing through their veins.
The premiumisation of food is also helping challenger brands. Here the margins are higher, the offerings more innovative and the story and provenance more important. The agility of startups allows them to drive innovation, jump on new food trends like free-from or vegan, and to quickly pivot in response to market feedback.
Of course, retailers understand this and so are desperate to discover new brands to both differentiate themselves from the rest of the pack, and also to drive up their precious margins (which are being eroded by the discounters from one end and e-commerce giants from the other). Whilst Sainsbury's Future Brands team is leading the way in this respect we're still behind the US where retailers are giving small brands double their share of new listings, according to Nielsen. An added benefit is that retailers can use the small brands as 'pathfinders' for their own private label – they just list a new branded product with minimal investment (and risk) and if it flies then they can invest in their own in-house version.
An effect of all of this, and one which is further fuelling the fire, is corporate interest. First of all in the form of corporate food and drink incubators. Everyone is getting in on the act, from Kraft Heinz to PepsiCo to Diageo. And second of all in the form of venture capitalists who are throwing money at the food startup community. In the last four years in the US over $7.2bn of venture funding has been pumped into challenger brands.
Put together all these factors together and you've got a unique opportunity to build your own successful brand. So why not give it a go. I am.
Jason Gibb is founder of Bread & Jam Festival