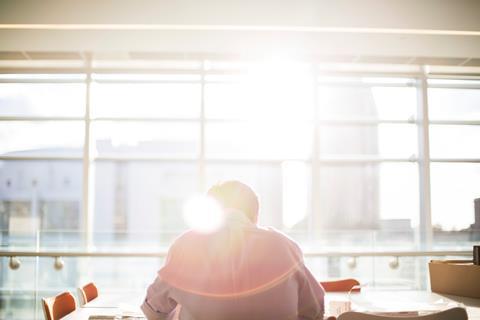 One of the toughest things you will do on your business journey, before you earn the title 'founder', is to make the pivotal decision to challenge the norm. Lots of people have ideas but it is a courageous few who choose to build something from scratch.

It is a growing trend, with UK business population estimates showing a 69% (2.4 million) increase in businesses in 2019 versus 2000. That is a daunting number of first-time entrepreneurs. And nobody really knows what to expect.

On my own journey establishing Young Foodies, I felt as prepared as I could have after years of coaching and mentoring and gaining solid experience. I knew my subject matter, I had invested in myself, and I'd worked in entrepreneurial businesses. Yet I had no idea what I was letting myself in for.

I passionately believe in the importance of entrepreneurship and the value it unlocks in the economy. Progress stalls without risk-takers pushing the boundaries. At the same time, however, it shouldn't demand such huge personal sacrifice.

When we started YF, our mission was, and still is, to enable the progress of exciting challenger brands. Unexpectedly, over time, founder mental wellbeing has become an increasingly recurring topic of conversation. There are some fantastic organisations offering support in this area, but what I often find is that the entrepreneurs using these services (including me) see this as a reactive solution. It's as if we've simply accepted the eventuality that loneliness, stress and anxiety are simply part and parcel of the 'cost of entrepreneurship'.
I could talk at length here about the role that the industry, and our political landscape (entrepreneurs' relief being a prime example), play in supporting founder-led challenger businesses but I will instead focus on the entrepreneurs themselves.

It really is time that we, the entrepreneurs, re-frame what our businesses truly need from us. Do we all really accept that to succeed we need to make the demonstrable sacrifices we seem to be accustomed to? It's time we re-evaluate the pace at which we need to move to 'succeed', and start thinking about mental fitness as we would physical.

When your business success is so intrinsically linked to your own efforts, it's easy to presume that the harder you work the faster things move, but with so much out of our control the majority of the time, I must ask "is this strictly true?"

This all starts with communication. Open and honest communication in the right forums and with the right people to assist us all in addressing the issue of founder mental wellbeing. I think our respective businesses will thank us for taking our best selves to the office every day.

This isn't about asking for an easy ride. This is about ensuring high-performing ambitious individuals are given every opportunity to succeed without the avoidable high human cost.

Next time you are speaking to a fellow founder, don't ask how the business is doing, ask how they are doing. You might be surprised at the direction the conversation takes.