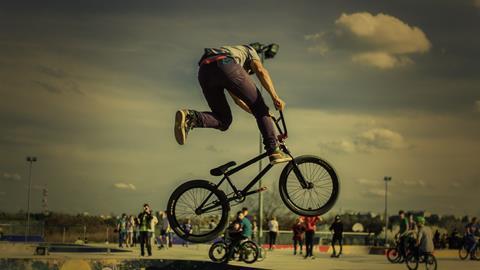 In this column I aim to give a snapshot of life from the perspective of a small business, so it's rather late in the day to find out what the difference is between big and small businesses, other than the obvious size. On the premise of 'better late than never' I've just asked our most recent recruit, who joined us from a multinational food business, why he'd made the change, and what was the difference.

Turns out he's a sailor who has left the power and strength of a supertanker for the manoeuvrability and fun of a yacht. In arriving at this analogy, he introduced me to something I hadn't heard of - "organised fun" - and all the associated spontaneity and excitement of a planned riot. I am reassured to find out that what we do at Rude Health is actual fun. In the past month we've been for our annual summer outing, to Giffords Circus this time, celebrated being around for 10 years with a party, and are off to mark summer by playing rounders in the park. There isn't that much fun every month, but there's always the office table-tennis table, if you can get to it under all the UPS parcels.

If outings were the be-all and end-all of fun, then organised fun wouldn't be a thing: after all, it doesn't take an entrepreneur to schedule a calendar full of outings. Pinning down actual fun proved tricky and I am prepared to bet that you are as surprised as I am that "answering the phone" is any part of it.

We don't have a receptionist, or any administrative staff, and we don't have direct lines, so we all answer the phones. Frankly it can be a pain when there's a deadline and they keep ringing, but it's a fantastic leveller and there's a lot of opportunity for comedy. And that's the crux of the fun: we all join in. Whether it's laughing over the totally incomprehensible accent or helping out with the super-obscure question, we're all in it together. We all share in the everyday joy, and the wins, as well as the downers. It's not quite the same type of fun as a party, but involvement in everything from answering the phone to NPD decisions is at best motivating and fun, and, at the very least, makes it difficult to feel isolated and uninvolved.

Please don't get caught in the stampede of businesses removing the direct dial button from their phones.
Camilla Barnard is the marketing director and co-founder of Rude Health. Twitter: @rudehealth