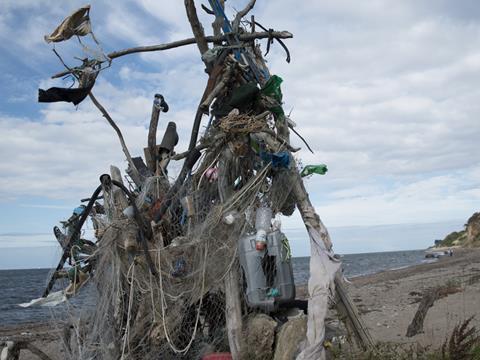 Theresa May has announced a £61.4m war chest to fight against the rising tide of plastic pollution in the oceans.

The PM announced the fund ahead of a call for the 52 Commonwealth leaders to sign up to a strategy to help developing nations improve their waste management.

Downing Street said £25m of the new fund would be used to help researchers investigate marine plastic from a scientific, economic and social perspective.

A further £20m will be used to curb plastic and other environmental pollution generated by manufacturing in developing countries, with £16.4m devoted to improving waste management at a national and a city level.

Four other countries have already joined the UK in the Commonwealth Clean Oceans Alliance: New Zealand, Sri Lanka, Vanuatu and Ghana.

Speaking before a meeting of the Commonwealth heads of government in London, the prime minister said: "This week we will look closely at how we can tackle the many threats to the health of the world's oceans, including the scourge of marine plastic pollution.

"As one of the most significant environmental challenges facing the world today, it is vital we tackle this issue so that future generations can enjoy a natural environment that is healthier than we currently find it.

"The UK public has shown passion and energy in the fight against plastic waste, and I believe the Commonwealth is uniquely placed to further this transformative action.

"It is a unique organisation with the strength and the commitment to make a difference."

Last month, the government announced plans to press ahead with a bottle deposit return scheme (DRS) in the UK, as part of its plans to reduce domestic plastic pollution.