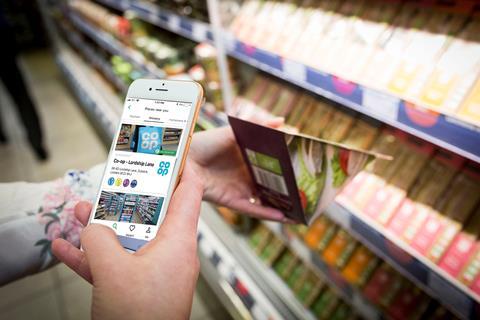 The Co-op has become the first national retailer listed on an app that recommends shops based on ethical and sustainability standards.

The app, called CoGo, asks users to choose what issues they care about from a list including packaging waste and supply chain transparency. It then recommends shops in their area that are taking action on those issues.

It can use the phone's location so that a user arriving at a railway station, and concerned about plastic waste, can be recommended a Co-op store on site.

If users enter payment card details in the app, it will also send anonymous notifications to retailers when they spend money, providing an indication of the link between ethical standards and sales.

The aim is to "get more businesses doing good", according to CoGo.

Some 286 Co-op stores in London are included in the app, based on the supermarket's standards on packaging waste, Fairtrade products and British sourcing of meat.

A Co-op spokeswoman said the initiative was limited to 286 stores during a trial phase, and could be extended across the whole estate if successful.