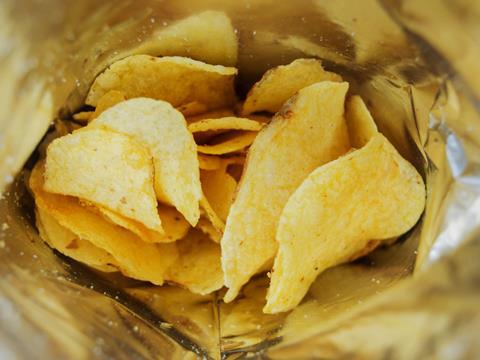 The Co-op is aiming to bring a seachange to the UK crisps category by being the first to offer fully recyclable packaging.
The retailer is working with suppliers to produce sustainable crisp bags that do not compromise the product's traditional 18-week shelf life.
Recyclable packs would be a more credible option than compostable, said Iain Ferguson, the Co-op's environment manager. Available in the US, compostable bags would not work in the UK as they would be rejected by local councils if found in food waste bins, he explained.
However, the crisp bag was "a very tricky piece of packaging", he added, and the Co-op's eco-version was "a while off", partly because of the need to perfect barriers that prevent moisture and oxygen. Were the Co-op to compromise on shelf life, it would "be selling disappointment" Ferguson said.
The grocer also aims to ensure its final product is not prohibitively expensive. "We want to make the solution mainstream so every customer can afford it," said Ferguson.
It intends to share its crisp bag solution with other retailer and suppliers. "We want to be first, but we don't want to be the only people doing it."
News of the Co-op's plan emerged as Walkers faced a 38 Degrees petition online calling for it to "ditch plastic packaging". It had been signed by more than 307,000 people at the time of writing. Walkers owner PepsiCo responded by reiterating its commitment to achieve 100% recyclable, compostable or biodegradable packaging by 2025.
"We have a number of initiatives in place to reduce the amount of packaging we use and at the same time we're examining the use of different packaging materials, both plant and paper based," said a spokeswoman for the company
It was also investing exploring options "to improve the recyclability of our packs" she added. "We don't have all the answers yet, which is why we're collaborating with a number of leaders in this area to learn and share the latest science and practical solutions."
PepsiCo intends to write to signatories of the 38 Degrees petition to let them know the supplier has "listened to their concerns".