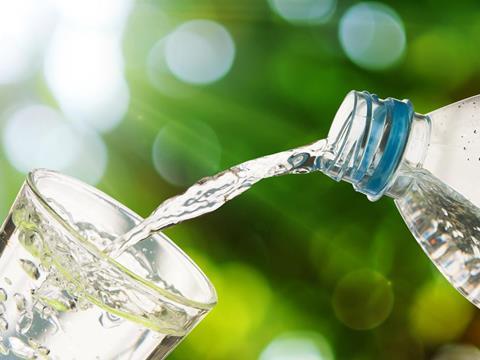 Bottled water giants Danone and Nestlé Waters have joined forces to develop a PET bottle made from bio-based material, to launch it on a commercial scale.
The two suppliers have formed the NaturALL Bottle Alliance with Origin Materials, a Californian startup, to undertake a project that uses biomass feedstock, such as used cardboard and sawdust, so as not to divert resources from food production.
The technology represented a scientific breakthrough for the sector, said the Alliance, which planned to make it available to the global food and beverage industry "in record time".
Danone and Nestlé Waters are providing expertise, manpower and financial support to the Sacramento-based Origin Materials, which will this year begin construction of a 'pioneer plant'. Production of the first samples of 60%-plus bio-based PET are set to start in 2018. The initial volume goal for this first step is to bring 5,000 tonnes of bio-based PET to the market.
The NaturALL Bottle Alliance aims to develop the process for producing at least 75% bio-based PET plastic bottles at commercial scale as early as 2020, scaling up to 95% by 2022 – with the objective of reaching 100%. Current technology makes a 30% bio-PET bottle possible.
The next-generation would be as light in weight, transparent, recyclable and protective of the contents as today's PET, said the Alliance. R&D will focus initially on cardboard, sawdust and wood chips, but could extend to other biomass materials such as rice hulls and straw.
Replacing traditional fossil materials with bio-based packaging materials was a real possibility, said Frederic Jouin, head of R&D for plastic materials at Danone. "Our goal is to establish a circular economy for packaging by sourcing sustainable materials and creating a second life for all plastics."
Klaus Hartwig, head of R&D for Nestlé Waters, added: "It's incredible to think that, in the near future, the industry will be able to use a renewably sourced packaging material, which does not compete with food production and contributes to a better planet."