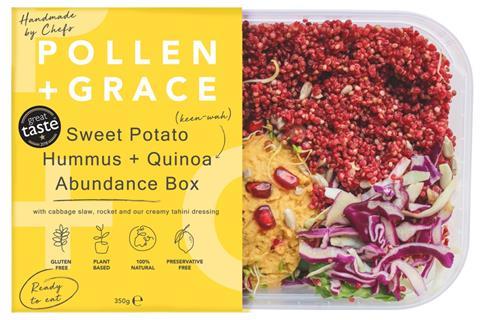 It's been a busy week for direct from consumer schemes.

There's Vegware's collection service for its compostable packs; Pollen + Grace will now take receipt by mail of its used ready meal boxes; and packaging supplier Hi-Cone is helping shoppers to pop plastic rings from drinks can multipacks into the post.

All very well-meaning - but all a bit silly. Yes, waste packaging is pernicious, and our recycling infrastructure is frustratingly inconsistent. But there are surely more user-friendly workarounds than charging £10 per collection via a tedious online form (in Vegware's case). Or making people download a freepost label, print it, glue it to a box or bag, then lug it to the Post Office.

Also this week, the industry proved it's capable of employing simpler, more promising tactics in the war on plastic. Take Budweiser, Napolina and Princes switching to cardboard for packs of beer, pasta and tuna. How about Booker's compostable and biodegradable takeaway cup?

They might not be perfect solutions, but at least they're sensible.


Daniel Selwood is The Grocer's special projects editor, managing Britain's Biggest Brands, Britain's Biggest Alcohol Brands, The Dairymen and Top Products – as well as contributing to news, analyses and category reports.

He joined the magazine in January 2016 as food & drink editor, having been at financial & legal publisher LexisNexis for eight years.

He began his journalism career in the mid-1990s at a general interest magazine in Sheffield.

Follow Daniel on Twitter: @danielmcselwood